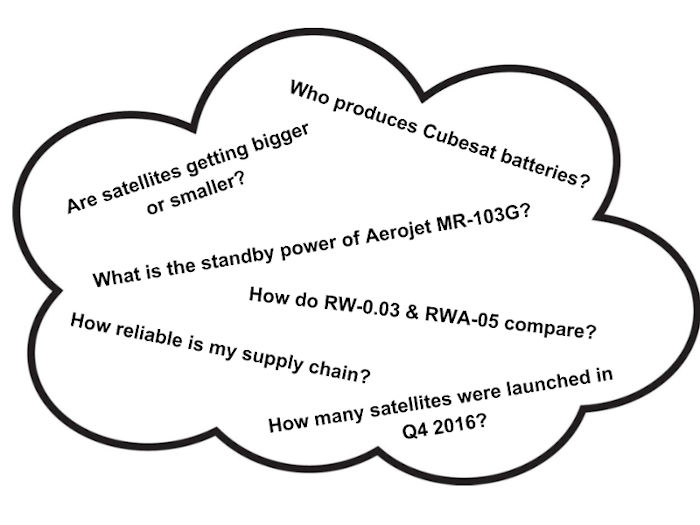 Stakeholders across the value chain, including systems engineers, procurement engineers, business developers, and market analysts face a myriad of questions on a daily basis. To answer these questions they often have to resort to manual searches that are time-consuming, incomplete, and unreliable. Even addressing rudimentary questions can necessitate an inordinate level of manual effort that includes scouring the internet, wading through long PDF datasheets, emailing and calling suppliers, and relying on a network of "space friends".
In previous blog articles, we've shared our vision to structure global supply chain data for the space industry. Why are we so focused on this goal? We firmly believe that the ability to efficiently and effectively answer questions about the state of the industry is essential to achieving sustained growth. Over the last decade, NewSpace companies offering cutting-edge products & services have popped up all around the world. The global supply chain is becoming increasingly fragmented; hence the search problem is only worsening. As new countries join the ranks of other spacefaring nations, the supply chain only fragments further. Fixing industry-wide search is a vital part of ensuring continued and sustainable growth over the coming decade.
Get free procurement support from satsearch
Do you need help finding the right products and services for your space mission or service?
We offer fast, friendly, and free procurement assistance for the entire global market.
Simply let us know your requirements, whatever stage your project is at, and we will contact suppliers from across the global industry on your behalf.
The space industry is beginning to emerge from a period that was dominated by governments and large corporates, now entering into a phase where commercialization has become the talk of the day. Incumbents are not necessarily going to adopt or promote a solution that increases transparency and democratizes the supply chain, as they grapple with the prevailing fear that this will erode their core business and dominant market position. The irony however is that by not participating, they put themselves at a distinct disadvantage compared to new ventures that are data savvy and are hungry for market share.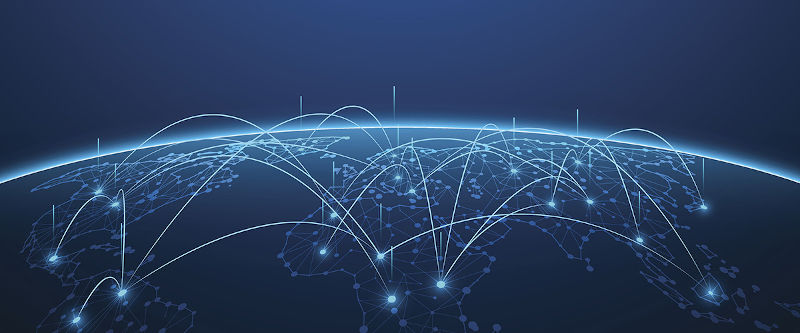 Much like how launch systems and ground systems are vital infrastructure layers that are necessary to propel the sector forward, we have identified that a unified, industry "data layer" is essential to future growth and is at present largely missing. At satsearch, we're building a rich data layer for space by consolidating, harmonizing, and structuring the global space supply chain, making it easier to find the right space products & services. We're leveraging the data layer to build tools that make systems engineering, procurement, and business development a whole lot easier. This is no mean feat, given the complex nature of the space ecosystem. Nevertheless, by building a single platform that serves as the "Google for space", we are helping to increase engineering efficiency, reduce lifecycle costs and minimize schedule slip across the industry.
Our overarching mission is to break open the barriers to entry to the sector, by empowering organizations and individuals to drive decision-making with comprehensive, reliable, and up-to-date data. Our efforts fit squarely within the framework of industry digitalization, by aiming to bring traditional business processes within the sector into the 21st century. Over the coming months, we will be revealing more about the steps we are taking to build our global supply chain platform. We will canvas the technology, business and human challenges and opportunities associated with this endeavour.
For more in-depth insights, feel free (contact me) personally and I'd be happy to chat with you about our vision and opportunities for collaboration. If you're not already listed on satsearch, start the process for free at right here.