Searching for a Space Situational Awareness (SSA) solution for your next mission?
Our free commercial tendering system enables you to send requests for information or quotes (RFIs and RFPs) to multiple SSA suppliers across the space industry, using one simple form.
Just share a few details about the SSA solutions and technologies you're looking for, and we'll go to work for you to find the best options on the market that meet your specific needs.
---
How it works
Step 1
Click here to open our simple commercial tender form and share a few details about your mission and SSA requirements.
Step 2
We evaluate and contact suppliers from across the global industry then come back to you, in a matter of days, with options that meet your needs.
Step 3
You then evaluate the proposals and tell us which you'd like to take forwards, and we'll make personal introductions to those suppliers.
We aren't a re-seller, distributor, broker, or stockist – once we've found the best options for your mission, we leave you alone to engage with the supplier and negotiate a potential contract.
---
Why should I use this system?
Trusting satsearch to support your procurement and market assessments benefits your mission development in several ways:
Save costs – our service is free for engineers at all levels (we get paid by a sub-set of suppliers listed on the platform).
Save time – with our experienced team, well established processes, and points of contact at suppliers all over the world, we can get you the answers you need faster.
Ease of use – we'll reduce your research phase significantly and handle tricky multi-stakeholder conversations on your behalf.
Comprehensive information – we have a dedicated team scanning and researching the market every day. When we're working for you, you'll get access to suppliers and technologies that you may never have heard of.
No-obligation – there is zero risk to using our procurement support service; you don't need to take forward any conversations with the suppliers that we suggest and you can refine your requirements at any time.
Secure interactions – any product request or commercial tender can be carried out on an anonymous basis. Simply let us know in the form if you would like to keep your identity private and we will only share the information with potential suppliers that you are happy for them to use.
---
A background to commercial SSA solutions
Space Situational Awareness (SSA) is essentially the knowledge and understanding of the space environment, and its potential effects on space- and ground-based systems, with respect to your particular satellite, constellation, mission, and/or service. This includes the detection, tracking, and identification of objects in space, as well as predictions of their future positions and movements.
SSA plays a critical role in ensuring the safe, efficient, and profitable use of space as a hardware operating environment, and is essential for a wide range of activities, such as satellite operations, launches, station-building and docking, and space debris mitigation.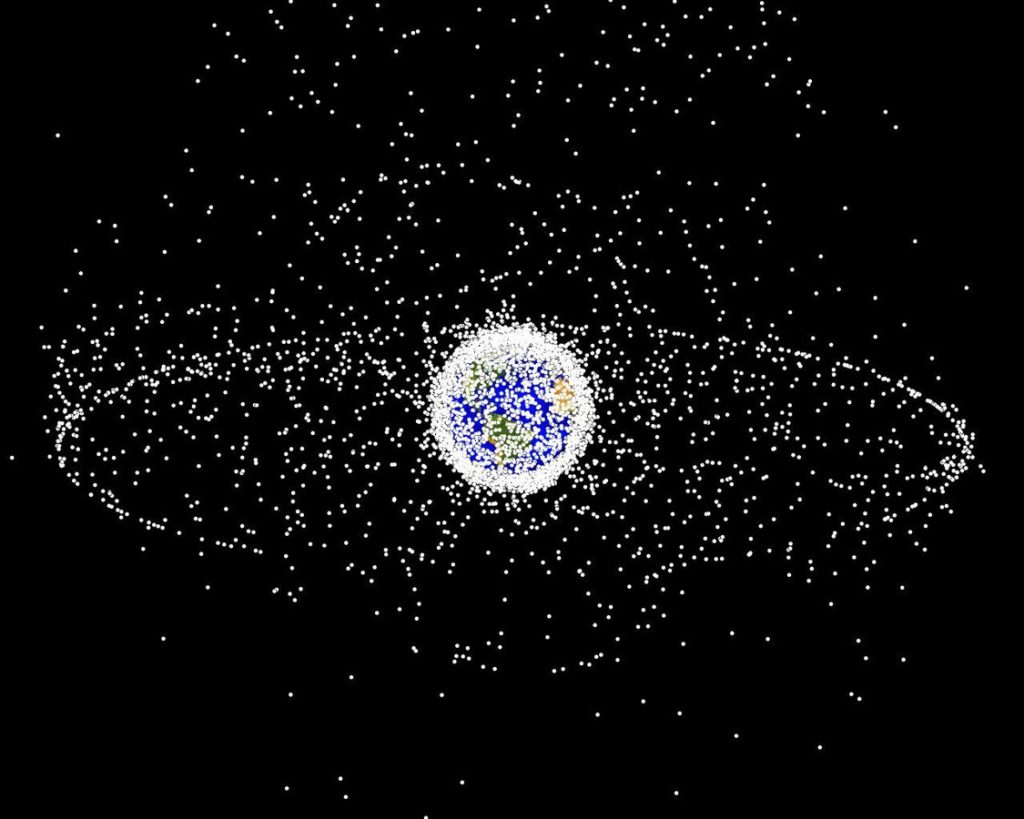 In recent years many initiatives have been started aiming to facilitate and promote the safer, more sustainable use of the space environment – to benefit all stakeholders and operators. There are many open challenges to solve in this area, including the balance of governmental and commercial activity in SSA operations, but it's clear that commercial SSA solution providers have a critical role to play in achieving these goals.
While this is an emerging market segment, there are a number of companies currently active within it, but there is currently a wide diversity in the solutions on offer and little standardization. Some commercial operators are dedicated SSA specialists offering end-to-end services, while others provide software packages or hardware systems that facilitate one or more aspects of the SSA, Space Domain Awareness (SDA), and/or Space Traffic Management (STM) process.
An SSA solution can encompass everything from the bespoke development of new ground- and space-based tracking systems, with associated software, through to the purchase of limited monitoring data or services from an existing system.
Our open commercial tendering system will enable you to send out commercial requests for whatever service elements and operating model will best meet your mission needs. Just tap the button below to let us know your requirements, or read on for some advice on how to refine them.
---
Procurement advice for SSA technologies and services
SSA systems involve multiple stakeholders and technologies which all need to coordinate effectively, while working within the available engineering and MissionOps resources.
Each space mission also has slightly different requirements – and these requirements will vary at each development and operational stage.
In many cases, the best SSA solution for any given mission can depend on factors such as:
The size and structure of the satellite or spacecraft,
The current onboard sensors, data processing resources, and propulsion capabilities,
The mission plan – such as launch and early operations (LEOP) requirements, in-orbit maneuvers, target orbit(s) and ground coverage, and de-orbiting intentions,
Ground segment access, expertise, and capabilities,
Operational data use and the software resources available,
The SWAP-C (size, weight, and power, and cost) budget available for SSA-related systems, and
The satellite operator's overall capabilities.
Individual SSA suppliers will have more specific questions on your needs, in order to help them design a solution to help keep your equipment safe and your missions on track.
To get started engaging with SSA providers today, please use the button below – we look forward to hearing from you!