2021 has been one of the most ambitious years for the space industry to date. From the numerous Initial Public Offerings (IPOs) – often via Special Purpose Acquisition Company (SPAC) mergers – to the plethora of technological advancements, 2021 has seen a wide variety of events that will shape the industry for decades to come.
The space industry has become a highly valuable ecosystem for the world, but activities within it still come with a high level of risks and challenges. And such activities are also increasing, in both scale and frequency, across the world.
This year, the industry as a whole has nearly doubled in size in terms of finances and new technologies, according to some early analysis. In this wide spectrum, satsearch has worked hard to better connect, manage, and enhance supply chain activities on a global scale.
As a global digital marketplace, satsearch has a unique vantage point from which to assess the development of the industry and in this article (created by Omkar Nikam) we discuss some of the most important highlights of the year, as well as the upcoming challenges and opportunities.
---
Emerging nations taking a bottom-to-top approach
In the past decade we've seen the emergence of several new governmental space agencies from countries such as Turkey, Australia, and the Philippines, while a number of other developing countries are already also participating and engaging in space research. It is clear that the coming decade will present a number of opportunities in space for new entrants.
As this ecosystem expands, and competition further increases, it will be crucial for nations to exploit existing capabilities and work out how they can best help build the country's future in space.
For example, countries such as Japan and South Korea are gradually expanding their footprint in space based on their existing capabilities in the high-speed passenger transportation and electronics industries.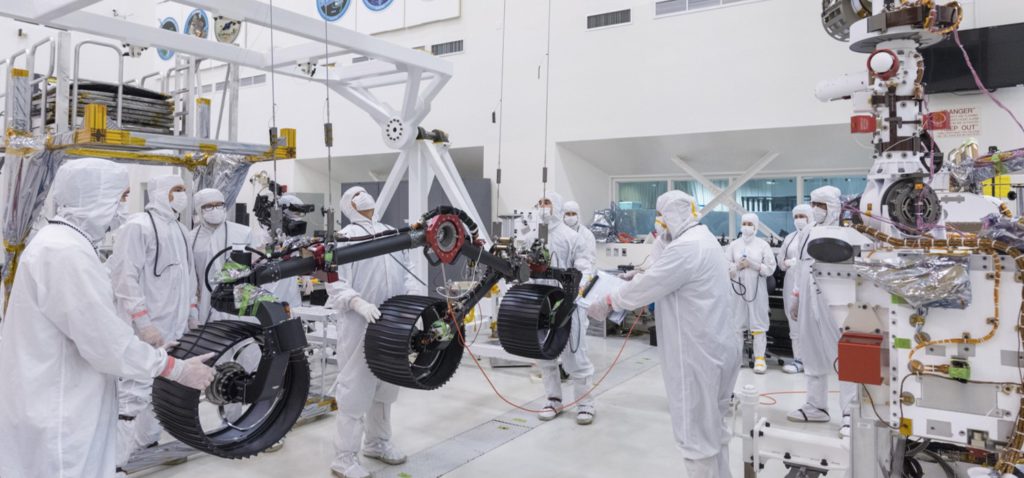 Utilizing existing strengths helps accelerate the overall development of a nation's space sector. As another example, Lithuania is one of the countries that might potentially emerge as one of the top players in optical applications for the space industry.
Lithuania serves the optical and laser technology needs of more than 50 countries today, and it has already provided critical optical solutions to organizations such as NASA and IBM.
In years to come it is likely that we will observe similar moves by countries willing to take a bottom-to-top approach to building and scaling their space capabilities.
---
Military interests in space
The defense sector has long been one of the biggest consumers of space technology and services. From Very Small Aperture Terminals (VSATs) to Global Navigation Satellite System (GNSS) services, military and security agencies procure downstream satellite applications from almost every area of the industry.
The United States, Russia, the UK, and France have consistently been at the top of the list of countries in which military organizations have leveraged satellite technology for Command, Control, Communications, Computers, Intelligence, Surveillance and Reconnaissance (C4ISR) applications.
In recent years several terrestrial events have also triggered other nations to put more of a spotlight on the acquisition of space assets for the military, from a national security perspective.
China, South Korea, Germany, and Australia are some of the countries where state agencies are now heavily investing in space. South Korea is also a country whose commercial space ecosystem started receiving strong support from the government in 2021, as the US lifted missile restrictions in May.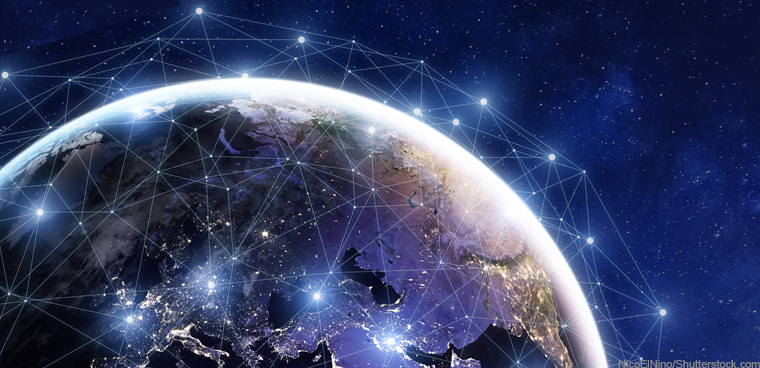 On the other hand, in Europe the scenario is unique in terms of harnessing in-house capabilities. Europe's Governmental Satellite Communications (GOVSATCOM) programme is primarily encouraging European companies to produce and share capabilities to strengthen the European Union's (EU) space capabilities for military purposes.
The EU is also slowly progressing towards the use of space technology for multi-domain war operations. SES and TEKEVER are two prominent companies tasked to deliver and showcase a part of multi-domain connectivity between the drone and satellites.
Similarly, satsearch member Redwire Space is one of the commercial companies taking an innovative approach in the multi-domain segment, successfully demonstrating support of multi-domain operations in July 2021. To find out more about Redwire's work, please check out our podcast with the company, on modeling and simulation development for space system design, integration, and testing.
The United States is of course the most prominent global player in terms of military procurement, and has recently facilitated a wide range of military space opportunities for Non-geostationary (NGSO) companies, signaling that military interests in NGSO will be increasing in this decade.
---
Public-Private Partnerships (PPPs) and international cooperation
Collaborative and partnership approaches have proven to be one of the most successful ways to achieve common goals in the space industry, and this trend is continuing. As an example, in December 2021 Europe produced two of the biggest consortiums of companies that are aligned towards the common goal of enhancing the NewSpace ecosystem.
The New Symphonie consortium, led by Euroconsult and satsearch member ANYWAVES, has brought together 20 companies under one umbrella to lead NewSpace solutions studies for space-based connectivity.
In addition, the UN:IO consortium, led by Mynaric, Isar Aerospace, and Reflex Aerospace, and featuring satsearch member NanoAvionics, is to initiate work on an independent European satellite communications constellation.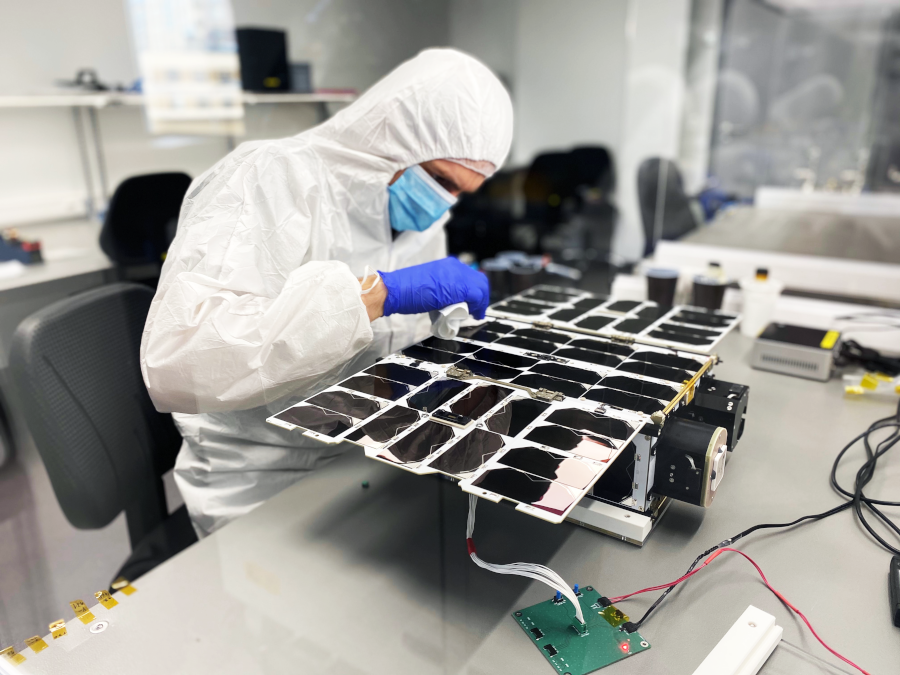 Both consortia were awarded contracts by the European Commission (EC) and the European model of developing strong, multi-faceted partnerships, with both public and private involvement, is also being replicated in several developing and developed nations.
Similarly, India is also a good example of a country focussing on international cooperation in space. India already has a strong foothold in the space industry, but some parts of the private sector are yet to see opportunities to fully contribute to the nation's space capacity-building. As the Indian private ecosystem is slowly flourishing, with companies such as AgniKul Cosmos, Skyroot Aerospace, and Digantara recording strong funding rounds, the country's giant telecommunications (telecom) players are taking more of an international route to space.
Bharti, an Indian multinational telecom group, is currently one of the leading investors in UK's OneWeb, a Low Earth Orbit (LEO) satellite operator with the aim of bringing LEO satellite internet services in India. This PPP will further strengthen international relations as well as help enhance the space ecosystem in both countries. In addition, Nelco, an Indian satellite service provider, and Canada's Telesat have partnered to bring LEO satellite services to India.
Some of these important 2021 highlights have set a new benchmark for future emerging players looking to leverage international opportunities through collaboration and partnerships.
---
Emerging technologies and services: how will NewSpace shape the decade?
NewSpace technologies have been a game-changer across many parts of the industry, with privatization policies being one of the key drivers of accelerating innovation.
In 2021 the industry has seen a number of trending product categories, such as:
Affordable satellite sub-systems/components,
Software-defined radios (SDRs),
Deployables, and
Optical and quantum communication
Considering the innovation landscape, some companies are trying to specialize their products/services in one specific domain. While others are trying to enhance products/services portfolios to serve a broad spectrum of customers.
For example, companies such as CubeSpace, DCUBED, and Oxford Space Systems are working to specialize primarily in one solution area, while Unibap, Xiphos, and KP Labs are serving a range of customers with an existing portfolio. Please note that all these businesses are satsearch member companies.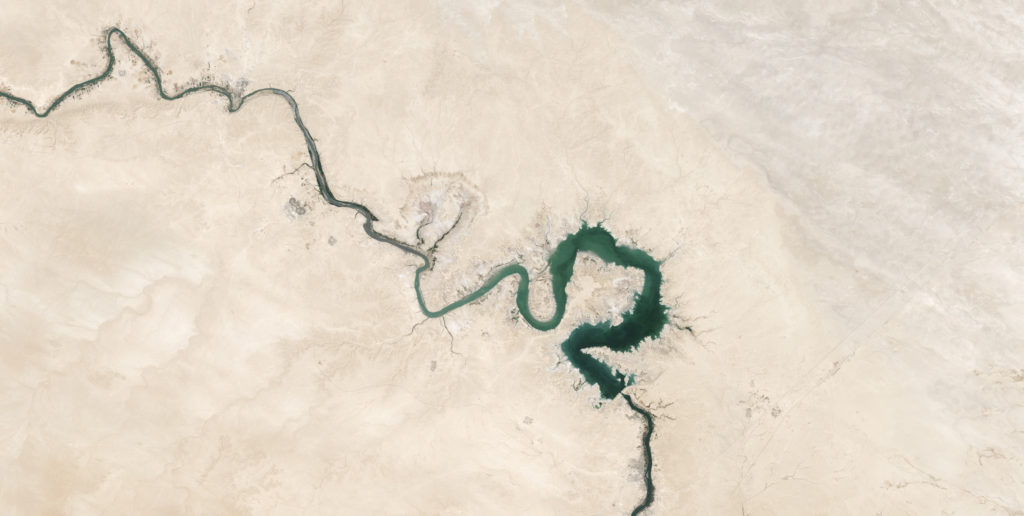 NewSpace has brought this agility to business models and in this decade we will likely see many more companies specializing in one domain as well as providing a wide range of services across others, all around the world.
As NewSpace businesses' motives have always been about low-cost and high-quality, the industry is currently experiencing a new wave of service and business concepts. For example, satellite-as-a-service was one of the emerging trends observed in 2021. Even giant firms such as BAE Systems have started keeping a close eye on this model, with their acquisition of UK-based space-as-a-service company, In-Space Missions.
In addition, ReOrbit, a Finnish small satellite manufacturing company, and satsearch member, aims to position itself in the NGSO satellite market as one of the key companies with satellite-as-a-service capabilities. ReOrbit is also aiming to produce reusable, flexible, and low-cost space systems, as well as equipping its satellite platforms with built-in autonomous orbital capabilities and software-defined architecture.
As mass manufacturing demands are growing, with prominent companies such as SpaceX's Starlink and Amazon's Project Kuiper registering a massive number of satellites planned for launch by 2030, it is certainly safe to say that NewSpace actors will further develop and strengthen the supply chain to serve the increasing demands.
---
Linking start-ups and SMEs with the wider market – and working through the pandemic
The start-up and SME landscape in the space industry has grown significantly, in both value and scale, in recent years, particularly as non-space actors are also closely watching investment in the space sector.
Therefore, to keep the value chain sustainable and on track to continue healthy growth, start-ups and SMEs must leverage the global space industry network in order to participate, innovate, collaborate, and distribute their products and services.
Several companies have sought to access the global market through existing channels, such as the satsearch digital marketplace, that were not accessible even five years ago.
One of our own key achievements in 2021 was to successfully create multiple new digital channels to provide marketing opportunities and Sales Qualified Leads (SQLs) to both emerging and established space companies, helping SMEs scale up their businesses as well as explore new avenues in the emerging markets. Such approaches have gained significant further traction in the industry for a variety of reasons, one of which is, unfortunately, the ongoing Covid-19 pandemic.
From utility management to rocket science research, the pandemic has showcased that digital platforms have much to offer to growing and maturing sectors such as the space industry. In 2021 satsearch generated hundreds of millions of Euros' worth of business opportunities for suppliers; helping the market to keep moving despite significant restrictions and delays on travel, in-person meetings, conferences, and even some aspects of manufacturing, testing, and launch.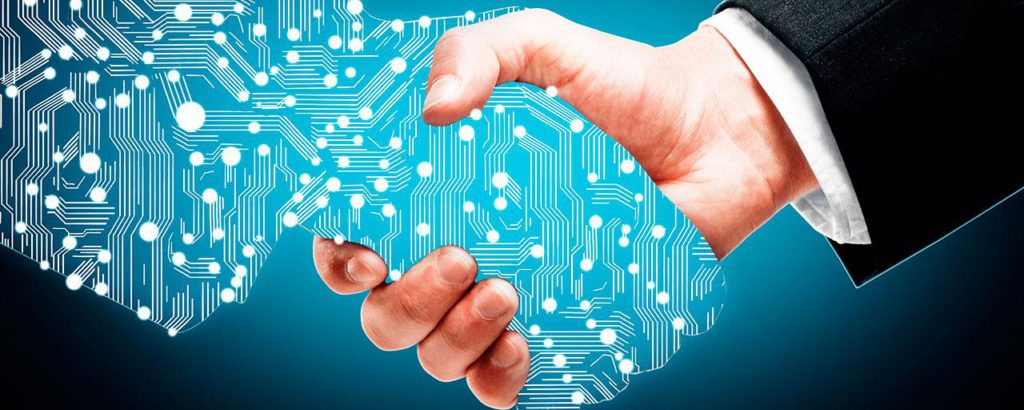 Our marketing activities have also played a vital role in enhancing the global footprint of a number of suppliers. Some of the most prominent SMEs, research institutions, and start-ups, as well as numerous government agencies around the world, have extensively utilized our platform for trade studies, procurement, and market assessments.
We expect the growth and adoption of digital-first solutions to continue in years to come, and this will see the global industry develop closer, more meaningful ties and relationships even as it expands and diversifies.
---
Solving industry challenges in 2022 (and beyond)
Our digital platform is becoming a global nexus of the space industry, enabling companies to develop a value-adding presence beyond national borders. As the industry expands further we're playing an important role in helping industry players to navigate, explore, and create strong partnerships globally.
In addition to better connecting buyers and suppliers, we've also helped create more awareness for supply chain management in general, by increasing transparency in operations.
To serve higher volume orders, on shorter timescales, businesses need to develop manufacturing approaches that can scale to meet demand. In addition, many upstream clients increasingly expect a greater level of information and communication during procurement, manufacture, and delivery, to enable more predictability in mission development.
As the global industry matures digitalization will continue to find solutions to these challenges, and many others. But every new development will benefit enormously from ongoing close engagement with engineers as end-users, and this is something satsearch is to continue to focus on in 2022, and beyond.
We look forward to seeing you on the journey!