Image credit: EarthSky.org.
In general, the commercial space sector is seeing growth and development all around the world driven by market forces and publicly-financed agency initiatives.
The Covid-19 pandemic has no doubt affected some companies and projects, while changing priorities at national and international levels have also led to impacts on commercial activities.
The space industry in India in particular has been undergoing a variety of major changes in recent months. The Government of India (GOI) is in the process of implementing reforms designed to increase private sector participation in the industry to open up the market and encourage further development.
India has a rich heritage of space exploration and technology development, but companies have mainly worked in a sub-contracting role with the Indian Space Research Organisation (ISRO) as opposed to acting as primary customers to the downstream supply chain or to serving those larger clients.
Enabling more firms to act as these primary customers, while also encouraging greater levels of foreign investment and private capital, is opening up India's market, so it is important for companies to be understand how the supply chain in the country is structured.
To help with this we're very pleased to announce that we have recently completed a new trade study on the private Indian space sector in partnership with Dassault Systèmes.
---
ISRO's supply ecosystem
Our study identified over 280 suppliers to various ISRO programs and initiatives currently active in the Indian market today and looked at certain data points about each of them, such as location, head count, and revenue.
The majority were found to be smaller companies with less than 200 employees, showing that there is great potential for growth as the market develops.
The location of many of these businesses was found to be close to a major ISRO facility or centre. This shows the importance of the agency's work to the commercial sector and how large, aspirational, publicly-funded goals and programmes are able to lead to downstream development.
---
Creating new products and services
The study also highlighted that companies in India have the opportunity to build on the foundation provided by ISRO's historical achievements by changing some aspects of how they do business to move up the value chain.
Many suppliers are proficient in various aspects of manufacturing and product development, but there is capacity in the country for businesses to move to the creation of proprietary intellectual property (IP).
Higher level innovation and invention originating from Indian business will also have downstream impacts on the market.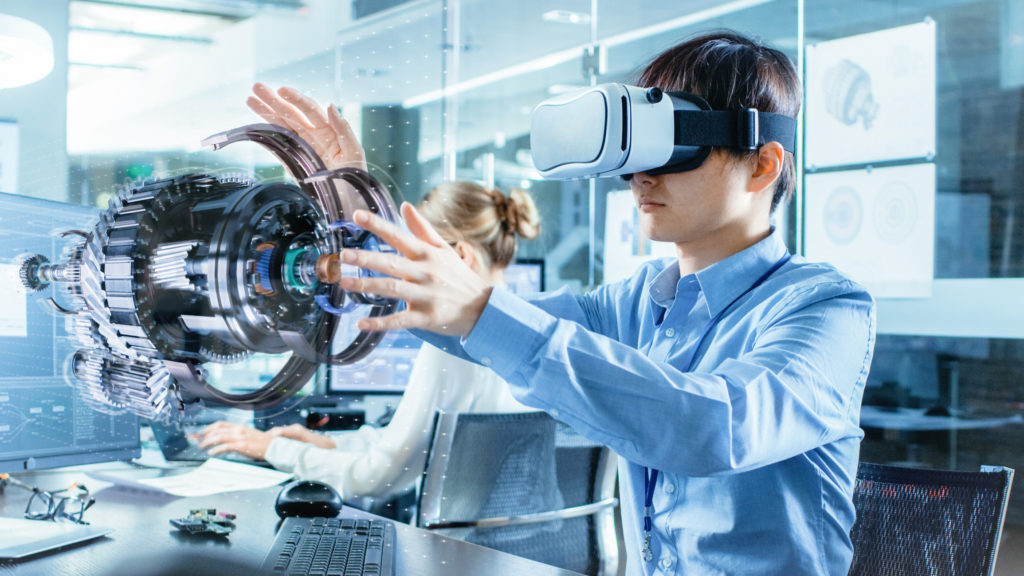 ---
The growing value of digitalization
Industries everywhere are becoming increasingly digitalized to exploit modern innovation and seek out cost and efficiency savings. And space is no different.
Our study highlighted attitudes towards the use of digital tools in engineering and commercial workflows, as well as the capacity of companies to deploy them at scale.
While operating at the cutting-edge of certain categories of hardware development, space companies can sometimes rely too heavily on legacy processes and systems that are performing sub-optimally compared to firms in other sectors.
There are many opportunities for companies to use innovation such as virtual reality (VR) technologies to better integrate design, manufacture, and testing data to generate ongoing improvements in spacetech production.
Indian companies can create new competitive strengths by taking advantage of such opportunities in the future.
---
Find out more and download a new white paper
To get further insights on the trade study's results please take a look at a more in-depth article on how adopting digital technologies can be the backbone of India's space sector on the Dassault Systèmes website by our COO Dr Narayan Prasad.
There you can also find the link to download the white paper for more information and additional conclusions from the study.