This article is a profile of MinoSpace, a participant in the satsearch membership program, and was developed in collaboration with the company.
---
Introduction
MinoSpace, also known as Beijing MinoSpace Technology Co., Ltd., is a Beijing-based private satellite manufacturer with a focus on the commercial market.
As a satellite system technology solutions provider with satellite manufacturing at its core, MinoSpace is committed to providing customers with one-stop satellite system technology solutions from satellite design, manufacturing, on-orbit delivery to communication ground terminals and stations.
In particular, MinoSpace is scaling operations to meet both internal national demand from Chinese satellite developers and offering its range of platforms, from CubeSats to 1,000 kg craft, internationally.
MinoSpace has completed 6 space missions, with 8 satellites up to 75 kg launched since it was founded three years ago.
In this article, we take a look at how MinoSpace began, what products and services the company offers today, and review some recent achievements.
We'll also share insights on the company's interesting future plans and thoughts on the progress and evolution of the space sector, in China and globally.
---
The company's origins
In 2014, the State Council of China issued Document 60 or Guiding Opinions of the State Council on Innovating the Investment and Financing Mechanisms in Key Areas and Encouraging Social Investment.
Document 60 officially opened up the Chinese space industry to private investment and actively encouraged participation of private companies in a historically state-dominated industry; and the NewSpace economy in China was officially kick-started.
The 2016 State Council White Papers on Space Activities also encourage and support the participation of Chinese private companies in international commercial activities in the space field.
For the first time these guidelines encouraged and enabled holders of private capital to participate in the development, launch, and operation of commercial satellites, as well as allowing and supporting stakeholders in providing market-oriented and professional services.
Under these circumstances, many experts and engineers from government institutions left to establish private space companies; starting their own companies allowed them to be more innovative with technologies and push boundaries.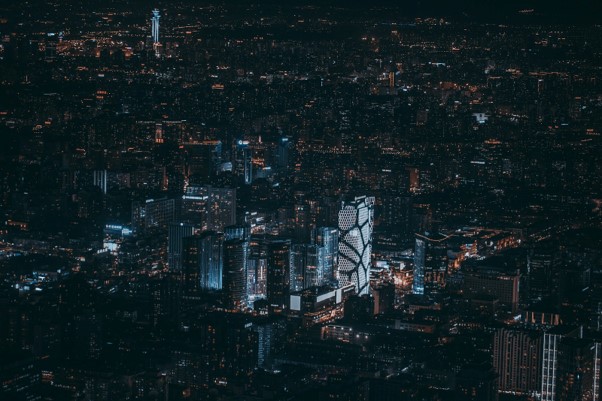 It was not until 2017 however that more complete business models of most of the new private space companies were first implemented, and then private capital began to increase.
This trend has continued. According to Matrix Partners' venture capital data, 13 private commercial space enterprises in China received a total of $330 million in financing this year alone.
This is the context in which MinoSpace was first developed. Founders of the company were all from government institutions and came together with the goal of creating a global satellite manufacturer that could be benchmarked against first-class firms such as Surrey Satellite Technology Ltd (SSTL).
In recent years the manufacturing capacity of commercial satellite developers around the world has significantly matured.
In years past satellites and rockets were almost exclusively manufactured by government institutions, but a variety of technological and commercial advances has led to a dramatic growth in private sector stakeholders in this area.
The SpaceX global internet constellation Starlink for example is planned to include nearly 12,000 privately created satellites.
Driven by the New Infrastructure Plan announced in 2020, China also has plans to send tens of thousands of satellites into orbit in the next few years.
However, the current level of satellite production capacity of government and State-Owned Enterprises (SOEs) is not large enough to support such volumes, and private space companies will be required to meet the forecast demand.
With its deeply embedded technical genes MinoSpace has the potential to play a major role in the burgeoning private satellite manufacturing industry in China and beyond.
---
MinoSpace's development approach
Today MinoSpace offers a variety of products including complete satellites, satellite sub-systems and components, as well as satellite communication ground terminals and stations.
The company also offers a portfolio of services that include satellite manufacturing, assembly, integration, test (MAIT), launch, manufacturing and engineering training.
The aim of the company's portfolio is to reduce costs, shorten development cycles and ensure the reliability of satellites.
MinoSpace has independently developed core satellite systems that have led to innovations in technology, and process management and control.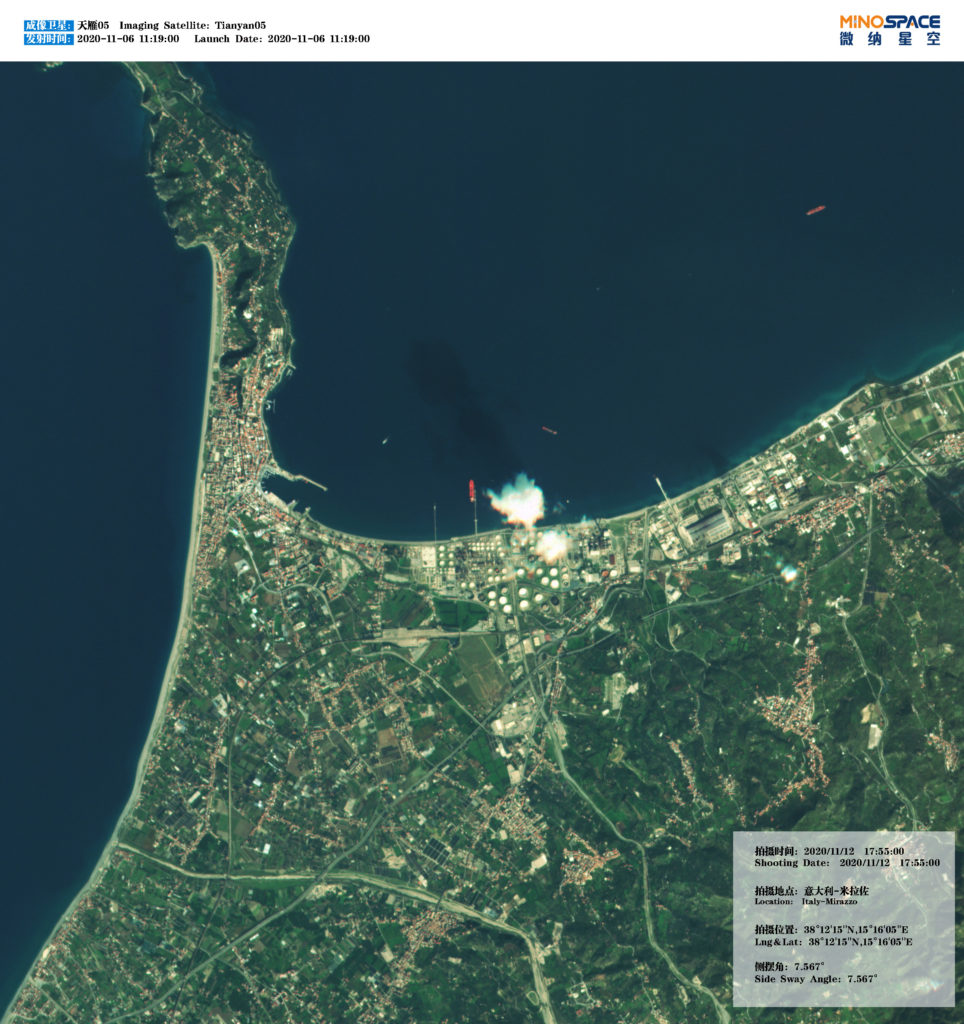 These include autonomous on-board service management, and attitude stability and orbit control functionality.
These technologies can enable certain MinoSpace satellites to carry out missions and receive images within as little as 13 hours after launch.
During the company's research and development (R&D) of small satellite technology the complex overall system is divided into individual modules, each of which is then standardized to minimize the difference.
In terms of process management and control, MinoSpace has built on traditional MAIT processes to enhance efficiency.
The typical approach used in the industry has five stages in the development lifecycle of satellites:
Feasibility study
Demonstration
Scheme stage
Prototype stage
Flight product and in-orbit test
Usually this means that one or two satellites will be produced for verification before the official launch, which lengthens the whole development cycle.
Through early-stage technology verification and experience accumulation, MinoSpace has independently developed core components and completed their on-orbit verification in advance.
Alongside this work the company has also invested significantly in full virtual simulation analysis and optimized its production capabilities to achieve "one-step" flight product development process management, greatly shortening the R&D cycle.
In addition, through the use of innovative reliability design technology and reinforcement methods, MinoSpace has been able to replace Aerospace-class devices with lower cost industrial components.
The cost-savings of components used due to such changes can sometimes be many orders of magnitude.
---
Products and services
Details of MinoSpace's satellite platforms available through satsearch are included below:
---
A 6U platform with a minimum payload volume of 2U and minimum payload power supply of 10 W.
The platform features a modular design, configurable structure, and standardized launch separation mechanism that can be used with all types of launch vehicle.
The platform is ideal for low resolution remote sensing NB-IoT communication and IOD/IOV of new technology
Two MN6U satellites have been launched successfully.
---
A 10 kg satellite platform offering a minimum payload volume of 3U and customisable sub-systems.
The system has a self-developed separation mechanism designed to reduce launch mass and costs.
The platform is ideal for low resolution remote sensing NB-IoT communication and IOD/IOV of new technology.
Three MN10 satellites have been launched successfully.
---
An enhanced platform with a 30 kg launch mass and available payload power of 20 W.
The system builds on the MN10 platform with the aim of improving and optimizing the reliability and capability of EPS, TT&C and thermal control sub-systems.
The platform is ideal for medium resolution remote sensing, scheduled to be launched in 2021.
---
A satellite platform optimized for remote sensing and communication applications with a launch mass of 55 to 80 kg.
It has a pointing accuracy of ≤0.02° and features integrated design of the electronic equipment to reduce internal interfaces and launch mass.
The platform is ideal for wide-swath, medium, high resolution remote sensing, NB-IoT communication and IOD/IOV of new technology
Two MN50 satellites have been launched successfully.
---
A satellite platform equipped with two-dimensional SADM, which can provide a minimum of 210 W for payload power (orbit average).
Features a configured propulsion system used for initial attitude stabilisation, phase adjustment, orbit maintenance and de-orbiting; meeting the requirements of the design life of satellites for approximately 3-5 years.
The platform is ideal for remote sensing, NB-IoT communication and LeGNSS applications.
---
Based on the mature design of OBDH and attitude control system.
The platform is designed to improve the carrying capacity of the payload and pointing accuracy, particularly for optical payloads, ideal for high resolution multispectral and hyperspectral remote sensing.
A MinoSpace high resolution hyperspectral satellite is scheduled to be launched in 2021.
---
A 200 to 300 kg launch mass platform with a design life of 3-5 years.
The standardized design for the platform and adaptive to the requirements of various SAR payloads.
A MinoSpace SAR satellite is scheduled to be launched in 2021.
---
A 1000 kg level platform, with payload weight no less than 400 kg, and design life of 5-8 years.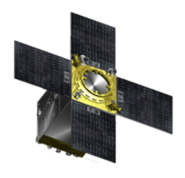 The platform is the optimal solution for GEO and MEO communication.
The company also provides satellite ground communication equipment, which accounts for 20% of total revenue.
---
Recent achievements
Since MinoSpace's establishment three years ago the company has completed 6 launch missions with 8 satellites launched.
On the 6th of November 2020 MinoSpace launched a high-resolution Earth Observation (EO) satellite, Tianyan-05, a 70 kg multispectral earth observation satellite based on the MN50-3 platform that will be used in marine environment monitoring, agricultural crop monitoring, wildfire-prevention, forestry resources investigation, environmental monitoring, earthquake monitoring, meteorological monitoring, water conservancy and mountain torrent disaster monitoring, and other fields.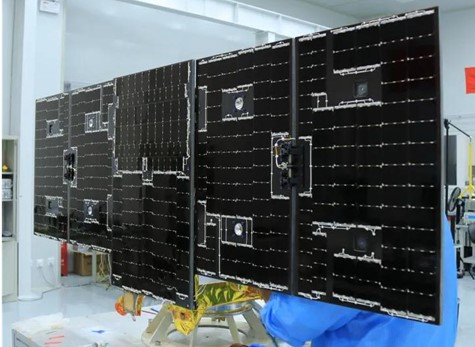 By optimising production processes and capabilities the company has developed satellite platforms that can be up to a third cheaper than similar systems from other suppliers.
This has also resulted in shorter delivery times, with the following being typical turnaround timescales for standard product configurations:
10 kg platform: 3-6 months
50 kg platform: 6-8 months
100-200 kg platform: 12 months.
The company is currently scaling R&D activities into satellites with a mass above 200 kg.
Platforms in development include hyperspectral satellites and Synthetic Aperture Radar (SAR) systems.
In terms of financing, MinoSpace has completed four rounds of investment totalling approximately $30 million, with the latest round of A3 financing being almost $15 million.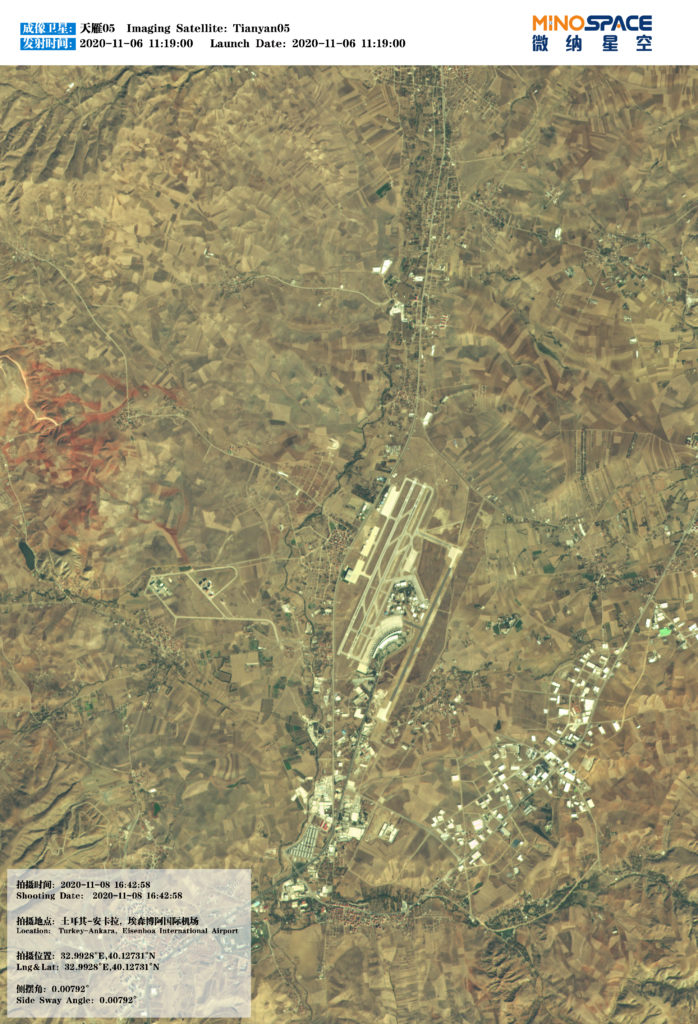 ---
The future at MinoSpace
MinoSpace has big plans for the future and shared some really interesting information on the direction of the company with us:
"At present, mass production of satellites is still a big challenge for China's commercial space industry."
"Although small satellites are growing in popularity, and launches are becoming cheaper and more frequent, the core competition of the industry in the future is concentrated on the manufacturing of satellites with a weight of more than 200 kg."
SpaceX for example currently has around 210 tons of satellite in orbit, with an average mass of about 250 kg per craft. OneWeb's satellites in contrast weigh approximately 150 kg each.
Despite these commercial drivers the production capacity of private space companies in China for >200 kg satellites cannot currently meet the demand.
Technical development of slightly smaller satellites is also an issue in some regions:
"In our opinion the 50-100 kg platform is also a big bottleneck. Due to the high prices for this kind of satellite, customers have greater requirements in terms of the life, quality and performance, and many technical problems need to be solved in the manufacturing process to meet them."
"Increases in satellite scale mean that the functions of each component and sub-system become more complex, particularly the expensive payloads."
"This places greater stresses on the control accuracy, stability, automation, electromagnetic interference, power supply, vibration control and other functions of the craft."
"For example, in the deployment of solar panels; microsatellites generally use single panel or even body-mounted panels, while larger satellites need to use four or five folding panels to ensure an adequate power supply, which makes deployment more difficult."
"There are also corresponding requirements for large remote sensing cameras carried by satellites, which must have high precision and narrow width."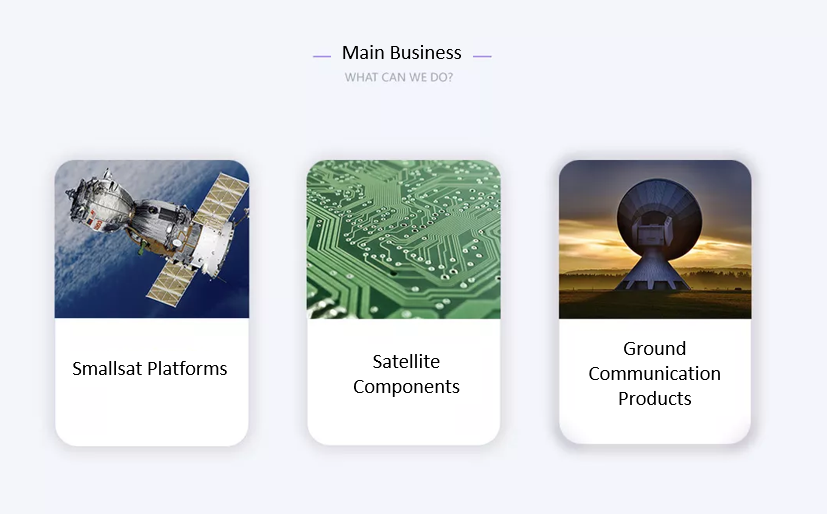 "These complex technologies make it difficult for domestic manufacturers to achieve the mass production of large satellites, and it is difficult to further reduce the price of systems on the market."
"In addition, the business model of some satellite operators has not yet been fully implemented, which can in turn suppress the demand for satellites to a certain extent."
MinoSpace is aiming to achieve the mass production of high-quality commercial small satellites at as low costs and short lead times as possible.
---
The future of the space industry
With MinoSpace's ambitious growth plans and a developing private sector in China, we asked the company to share some views on the future of the space industry, in China and internationally.
It is conservatively estimated that in the next 5 to 10 years Chinese commercial small satellite launch demand will exceed 4,000 craft.
The gradual progress of China's New Infrastructure Plan is resulting in commercial space companies, both upstream and downstream, becoming one of the most popular target areas for venture capital. But this is bringing new pressures to companies:
"We believe that the satellite, as the link between the upstream rocket and downstream application, will eventually enjoy the benefits brought about by the rapid development of the industry."
"However, it should be noted that after several years of development the commercial space industry in China is now bidding farewell to some of the most ambitious commercial space pipe dreams and empty words – today private commercial companies must be able to generate revenue and even profits."
"At present there are many satellite manufacturers in China and there are also a number of rocket companies that launch satellites, but there are few applications of satellite technologies or service end users."
"Chinese commercial space companies have significant technical strengths in many areas of satellite technology, but the education of end users has been slow to evolve."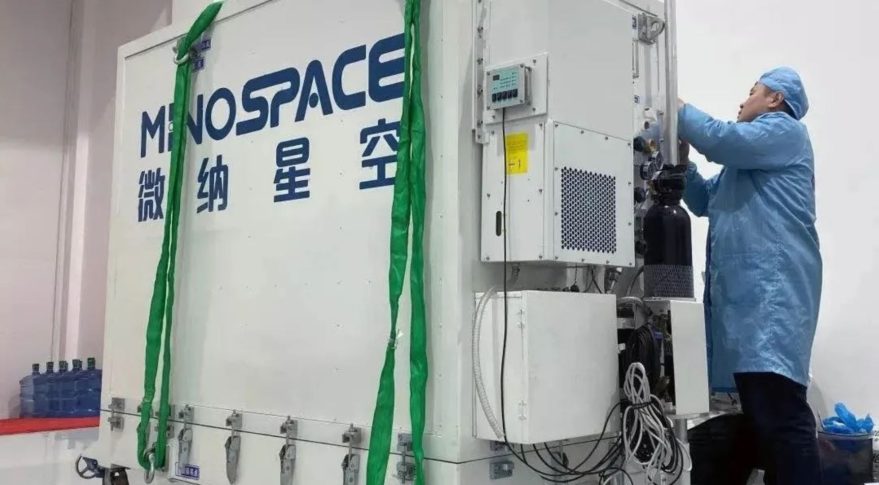 "From an investment perspective, we believe that in recent years venture capitalists have invested too much money in the commercial Chinese space industry and the valuations of many businesses are at an unsustainable level."
"Technological innovation in the industry has been developing because of such a large amount of investment of course, but the development of commercial applications for these technologies is very slow, and in many cases the market has not been fully activated."
"Company profits need to keep pace with expectations to justify commercial valuations."
In terms of national government policy, the National Development and Reform Commission (NDRC) first defined the scope of New Infrastructure Plan in April 2020.
This highlighted certain technologies including satellite internet, 5G and internet of things (IoT) in communication network infrastructure, and is expected to promote the integration of space, communication and Internet industries.
MinoSpace is optimistic about the driving force of government capital guided by this framework. With an extensive national policy in place this will help stabilise the capital market and open up new opportunities for commercial stakeholders.
For example, by relying on SOEs to establish internet constellations and encourage private capital investment, the state can share the risk of private companies' early development and verify the technology feasibility and business models of satellite internet.
However, it is important for emerging technologies to complement each other effectively. Satellite IoT systems for example should not only be designed to interface with 5G, artificial intelligence (AI) and other new technologies, but should also serve traditional infrastructure requirements.
Mixing such legacy and innovative new systems will be a very difficult challenge and is going to take time. There are many system level difficulties in these areas that haven't yet been solved, such as;
Efficient mass production of satellites,
Rapid satellite launch and constellation forming,
Operational control and management of large constellations,
Developing effective network protocols, and
Designing inter-satellite links.
Progress on these issues may result in changes to the market composition in China:
"In terms of the commercial industry in China; we believe that under normal circumstances the market ratio of the rocket, satellite manufacturing and satellite operations sectors is generally thought to be around 1:5:20. That is, for every $1 of value in the rocket market, the satellite manufacturing market has $5, and the satellite applications and operations market has $20."
Interestingly, there are fewer satellite manufacturers in China than rocket companies or satellite operators – so there is a big opportunity for MinoSpace in the middle portion of this ratio.
A number of private satellite companies with manufacturing capacity also primarily develop CubeSats whereas MinoSpace is focussing on larger platforms as has been described above.
Although there are certain technical barriers to development, the company is developing deep expertise in the production of 100+ kg satellites with a variety of commercial applications and believes this is the right strategic direction in the short- to medium-term.
Satsearch is very pleased to be working with MinoSpace to help share the company's story and offering, in China and internationally.
For more information on the company, or further details on the available product portfolio, please view the company's supplier page on satsearch.