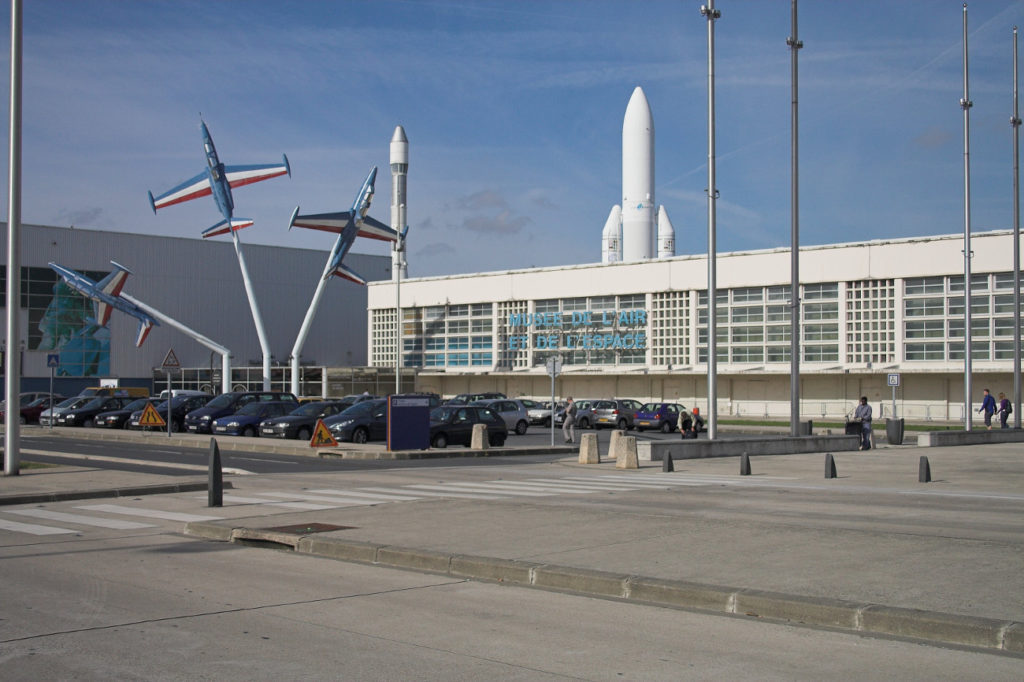 From the 17th to the 23rd of June 2019 thousands of people from across the world attended at the Exhibition Center of Le Bourget Airport, North of Paris, for the Paris Air Show.
The event is the largest aerospace industry exhibition in the world and has been running for more than 100 years.
And while the aerospace industry professionals were focussed on the latest fighter jet innovations or discussing Boeing vs. Airbus – we were of course more interested in all of the buzz about space.
Over the few days we held a variety of meetings and were able to attend a number of talks and workshops.
On Thursday the 20th of June our CEO Kartik Kumar also held a presentation to introduce attendees to our work building the global marketplace for space and we maintained a booth at the Paris Air Lab section of the exhibition to discuss things further with interested delegates.
In this post we share a few photos and notes from the event to give you a flavour of what went on:
Members and friends
We were pleased to see a variety of contacts, partners and members of satsearch in Paris.
Here's one company we have worked closely with on several occasions, Open Cosmos – and you can find out more about Open Cosmos on satsearch
The Paris Air Lab
The majority of the space-related action that we were involved in took place at the Paris Air Lab.
This section of the show featured presentations and businesses building the future of air travel, and this is where we were based for the event.
Our pitch and exhibition
Our CEO Kartik Kumar gave a pitch to introduce satsearch to the delegates at the show. We think this went down well and were pleased at the attendance and response received.
Exotrail
One of our partners Exotrail delivered a great pitch at the event on their innovative thruster technology and other topics relating to the business.
Please stay tuned there will be more information shared about the company's thrusters in a forthcoming article.
We were really pleased to have the opportunity to represent our community and members at the event, and hear about all the exciting innovation in both space and the wider aerospace industry.
Next stop is ESTEC for a workshop on space technology ontologies – so look out for a writeup on this soon too!