This article is a profile of T4i, a participant in the satsearch membership program, and was developed in collaboration with the company.
In today's post we meet T4i, a producer of innovative propulsion systems for small satellites and microlaunchers based in Padova, Italy.
The history of T4i
T4i is a spin-off of the University of Padova, founded in 2014. Co-founder and CEO Daniele Pavarin built T4i coming from more than 10 years of cutting-edge research within the Research Propulsion Group of Padova, a company dedicated to finding new solutions to emerging space propulsion problems.
Early in the company's development T4i identified trends in the space industry towards satellites that are smaller and lighter, as well as cheaper to both launch and operate, making these its main target. These systems need an onboard propulsion technology that is compact, lightweight and optimised for the unique applications to which micro- and small satellites are best suited.
Over the past 5 years T4i has developed a range of smart propulsion systems and plasma antennae, with a consistent focus on reliability, affordability and miniaturization. T4i is working to push forward the NewSpace sector to exploit its exciting potential, enabling cost-effective and dynamic satellite control.
T4i's technology
Satellite mobility is increasingly being seen as a key enabling capability in space. An on-board propulsion system would open up new, and so far unconceivable, mission scenarios and applications for small satellites, such as:
The ability to achieve the desired orbit –This feature allows piggy-back satellites to achieve their destination orbit.
The ability to compensate drag – Electric propulsion enables access to very low Earth orbits (V-LEO) for extended periods, therefore expanding micro-satellite applications and potentially accessing currently unachievable orbits.
The ability to perform decommissioning – Electric propulsion allows systems to save enough propellant for the end of the mission in order to decommission the satellite, following new standards and regulations.
The ability to avoid collisions – Saving costs, extending mission lifetimes and protecting entire constellations or orbits.
T4i has focused on all these criteria in the development of its technology. The company now offers a line of three chemical propulsion products, based on highly stabilized hydrogen peroxide (monopropellant, bipropellant and hybrid motors) and an electric propulsion system for micro- and small satellites ranging from 6U to 150 kg, called REGULUS.
The REGULUS propulsion unit is based on a magnetically enhanced RF plasma thruster with low power requirements. It can be scaled to suit different satellite requirements and features a simple architecture to reduce weight and engineering complexity. You can find out more about the product right here on the satsearch platform: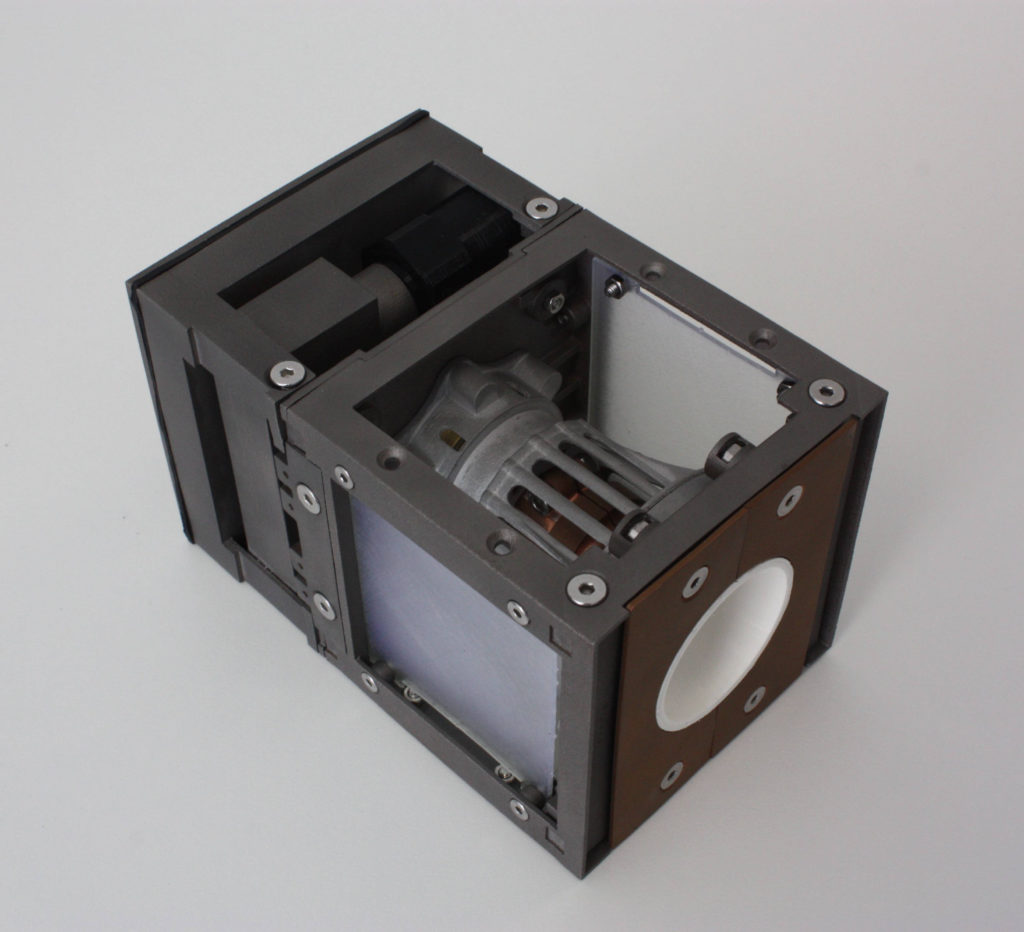 The next step: in-space testing
It is critical that any product designed for the space sector undergoes rigorous testing in orbit, and this is the next phase of T4i's development.
We spoke to Daniele Pavarin, CEO of T4i, to find out a bit more about the short-term plans for the company, who explained:
"We are currently in the process of finalizing our first electric propulsion product: REGULUS, an innovative propulsion unit for small satellites."
"Our plan for the next year is to accomplish a successful in-orbit demonstration with REGULUS integrated into a satellite, in order to fully test it before entering the market."
"We also intend to keep increasing the performance of our motors to enable low-cost access to space. We already have in mind an upgraded version of REGULUS, REGULUS+, which is conceived with an outstanding performance/cost ratio."
Successful demonstration of the propulsion technology in orbit will open up some exciting new possibilities for T4i. Please follow along with their progress at t4innovation.com.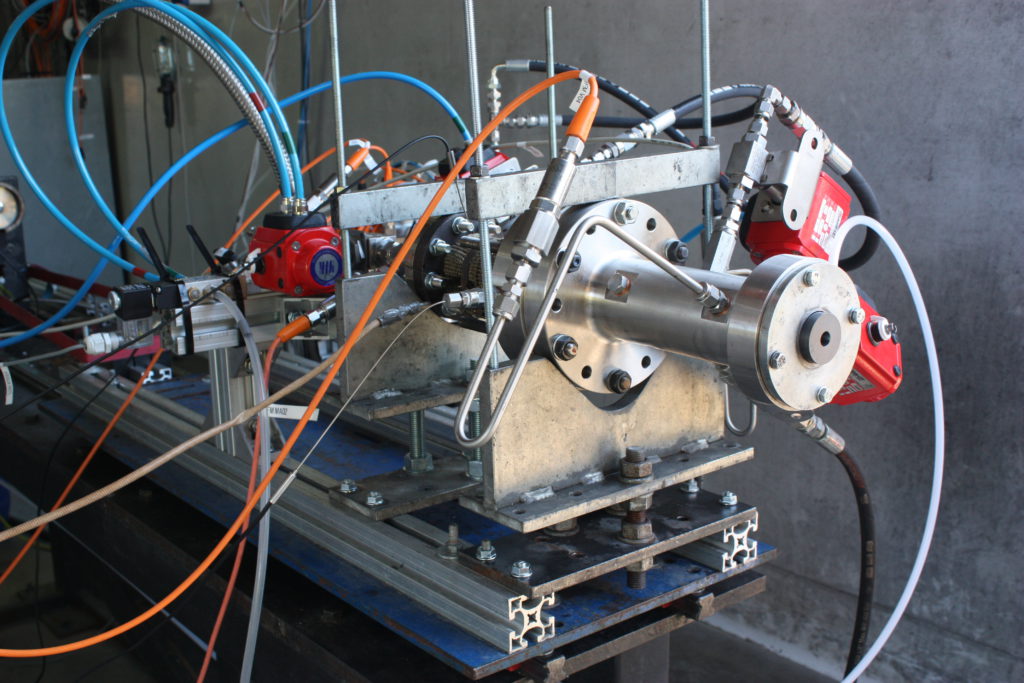 Partnering with satsearch
Staying up to date with all the changes and opportunities in the NewSpace industry isn't easy. The sector moves fast as new companies come to market and the needs of larger upstream clients (such as the big defense companies and national space agencies) change mission by mission.
Daniele explained that it is this pace of change, and a need to stand out from the crowd, that initially attracted the company to use satsearch:
"There has been a clear need for a platform that is constantly updated and entirely dedicated to the space marketplace. On satsearch, in a few clicks you can find information that would require much more time if you had to search for it on your own."
"It is also a great way to get in touch and build a network with other companies and it helps space companies gain more visibility for their products and services. It's a very interesting tool!"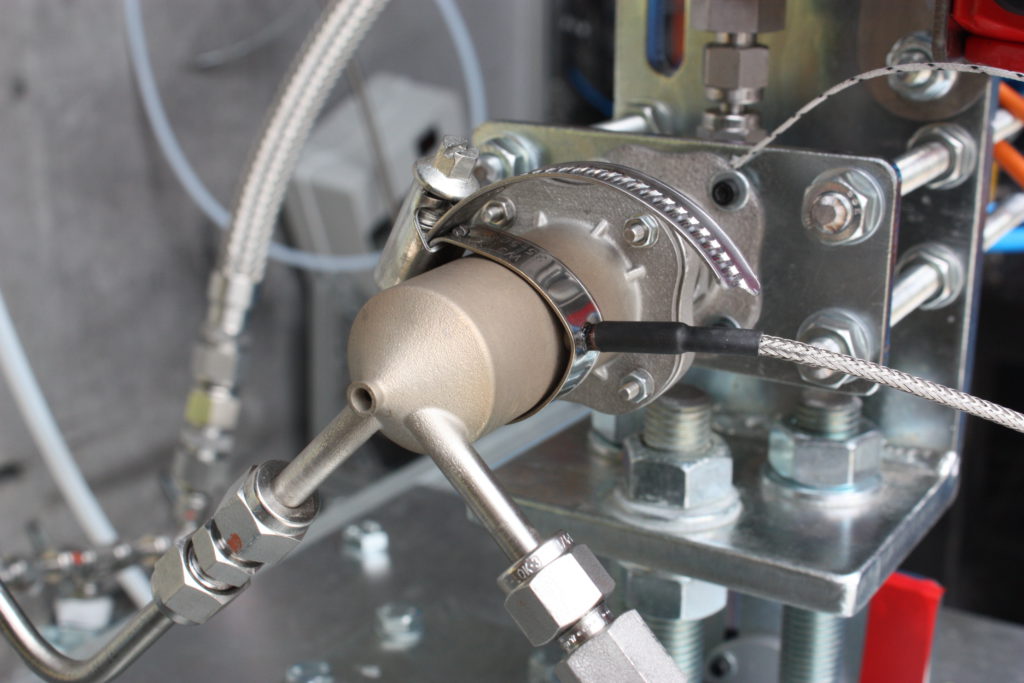 Looking to the future
We are always interested in understanding from those in the industry where they think it is going to go next and Daniele kindly shared his thoughts on this question with us:
"We are specifically focusing on the NewSpace economy, the part of the space sector related to mini- and micro-satellites. This is a challenging area in which the space industry has started facing critical issues relating to mass production and cost reduction."
"This market is mainly the arena of innovative startups. Innovation, creativity and entrepreneurship are making a great difference, and are the main drivers of business growth."
"We believe that NewSpace will change the way space as a whole is perceived by people and will unveil astonishing opportunities for the whole humankind – and we're excited to be a part of it!"
The satsearch team is delighted to have T4i as a Member on our platform and we are looking forward to seeing them help progress the NewSpace sector.
For more information on T4i, please view their profile here on the satsearch platform, or to find out more about our Membership Program, including how your business can join, please view this page.