Announcing the release of a brand new report on space cooperation between Europe and India.
You can download a copy of the report right here or read on to find out more.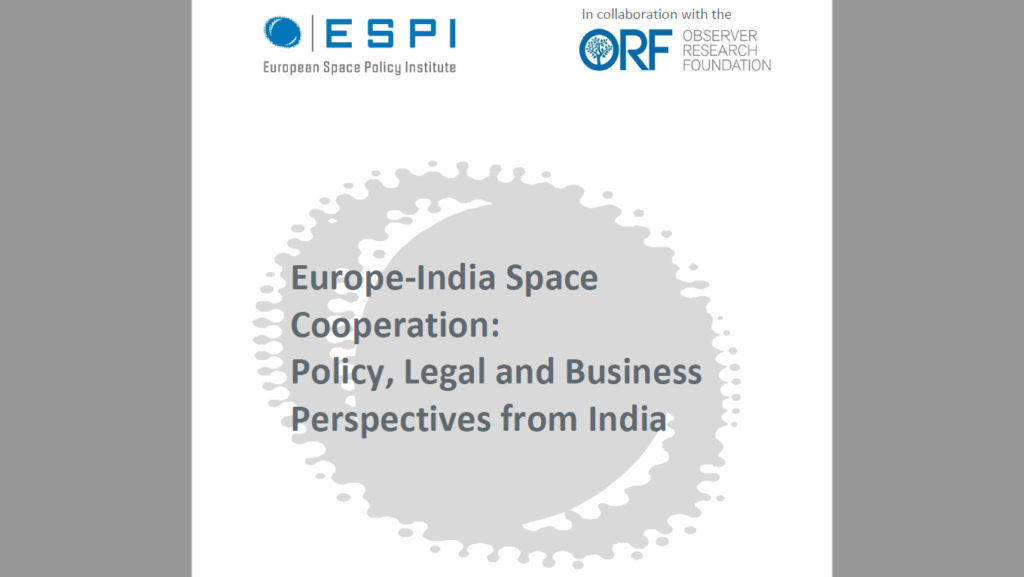 Space activities in India are driven by the socio-economic needs of citizens.
Businesses and government organisations are early adopters of space technology in a wide range of areas and have always tried to ensure that innovation benefits the developing country.
And Europe is an important partner in this work.
For more than 50 years the two regions have worked closely on initiatives that have led to new research discoveries, commercial opportunities and greater socio-economic progress.
And now, we are pleased to announce that satsearch COO Narayan Prasad has co-authored a brand new report discussing the nature of this collaboration and exploring the most recent developments in India's space programme.
Please click here to download the free report (no email required)
The detailed report is the result of a collaboration between the European Space Policy Institute (ESPI), where Narayan is an Associate Fellow, and the Observer Research Foundation (ORF) and includes a wealth of information on India's exciting space programme including:
A roadmap of future space missions,
A comprehensive overview of the emerging local and NewSpace market,
Important issues of space policy, development and security, and
The current status and future plans for cooperation with Europe, such as the India-France Joint Vision for Space Cooperation.
Here at satsearch we are committed to opening up and democratising the space supply chain around the world (take a look at our supplier map for more) and this brand new report represents another step towards achieving this aim.
We are also pleased to be able to build on our own close ties to India and Europe and are looking forward to supporting businesses and organisations in both regions for the future.