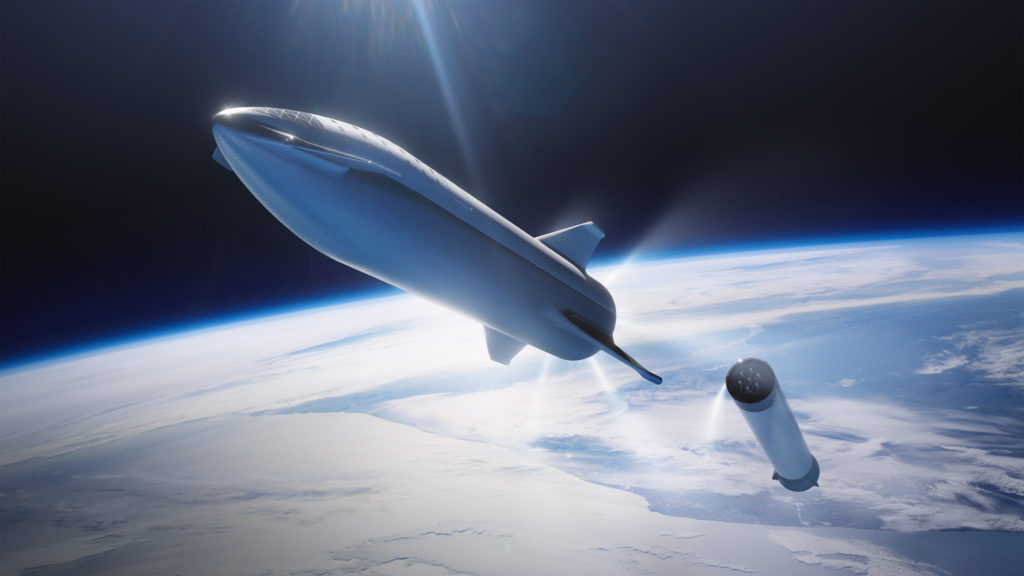 Every year a wide range of industry experts and news outlets make predictions on what they believe is going to happen in the space sector over the coming 12 months.
Now that we're well into 2019 we thought it was a good time to take a look at some of these predictions, to help space companies get an overview of what is likely to happen in the industry this year.
People, internet, trash and the military
We start with an article at Nanalyze, which has focussed on predictions in four areas; people in space, global internet access, space debris and militarisation:
Crewed missions: a number of US companies are set to carry both astronauts and, pending successful further testing, paying space tourists into orbit in 2019.
Some of these missions will represent a big step forward and are the cumulation of many years' progress, with Boeing, Virgin Galactic, Blue Origin and SpaceX currently leading the way for private businesses.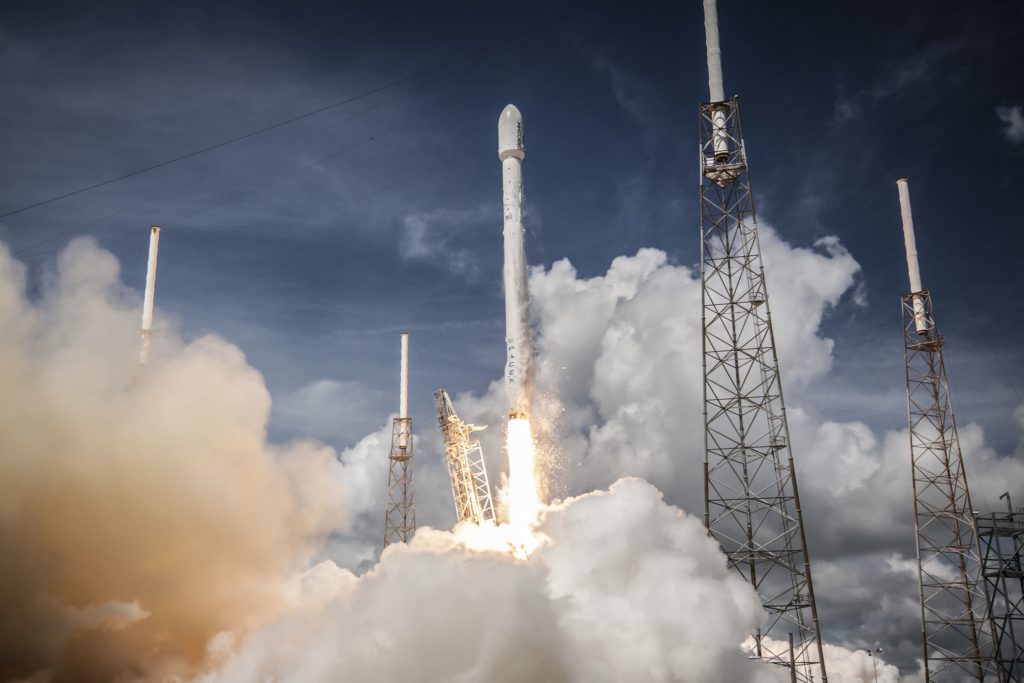 Global internet access: providing global internet access enabled by satellite has long been a goal of many in the industry.
The Nanalyze article explains that the Federal Communications Commission in the US has granted permission for a number of businesses to launch global internet satellite constellations, some of which are planned for 2019.
Companies including SpaceX, Telesat, Kepler Communications and LeoSat Enterprises all have global internet systems in development, and 2019 could make the start of major progress in this area.
Space debris: but of course, all this space action can leave behind potentially dangerous "junk" in orbit and, in their article, Nanalyze mentions some companies that are aiming to help deal with the issue.
Nanalyze discusses two that have recently raised significant funding in order to approach different aspects of the issue; Astroscale who are developing a solution for retrieving space equipment at the end of its operational life, and Leolabs who are creating a radar tracking system in New Zealand for space debris and satellites in low-earth orbit (to an altitude of about 2,000 km) that can pick out objects as small as 2 centimetres.
Militarisation: in a rather more alarming section of predictions the article then discusses military applications in orbit. While space militarisation plans currently remain in their early stages (or at least are, understandably, secret) there has been some movement in this direction.
For example, the article highlights the Pentagon's plans to finance some aspects of small private sector launch programs, with companies mentioned including SpaceX, Virgin Orbit and Stratolaunch.
Due to the nature of this area it isn't possible to make firm predictions for 2019 – just watch this . . . uh . . . space!
Nanalyze is a news website that publishes insightful articles on emerging disruptive technologies (such as 3D printing, AI, robotics, spacetech etc.) to help investors better understand the field. You can find out more about Nanalyze here.
A VC's viewpoint
Access to funding and expertise drives a lot of the major progress in the space sector, so it is very interesting to hear insights on the industry from financiers themselves.
Josephine Millward, Head of Research at Seraphim Capital, has put together a detailed set of predictions for the sector from a VC standpoint on the company blog.
Her article explains that 2019 could well be a record year for space VC funding due to an increase in "mega rounds" of financing ($75m+) led by the category leaders and greater consolidation with the larger aerospace and defence firms acquiring relevant SMEs.
No big exits or IPOs are predicted, but Josephine expects a number of leading players to diversify their offerings as the industry grows, while large tech companies will be increasingly active, possibly leading to further consolidation and increased mergers and acquisition (M&A) activity.
In addition, a record number of small satellite launches are expected (many of which you can see in the satsearch mission archive) with constellations for Earth Observation (EO), Internet of Things (IoT) applications, and global internet access being major contributors, as also explained by Nanalyze.
Some of the companies leading in this area are Virgin Orbit, Vector, Firefly Aerospace and Astra.
The article also discusses the importance of data use and cybersecurity issues. In 2019 Josephine expects increasingly sophisticated use cases of AI in space-related applications, due to the greater access and availability of data.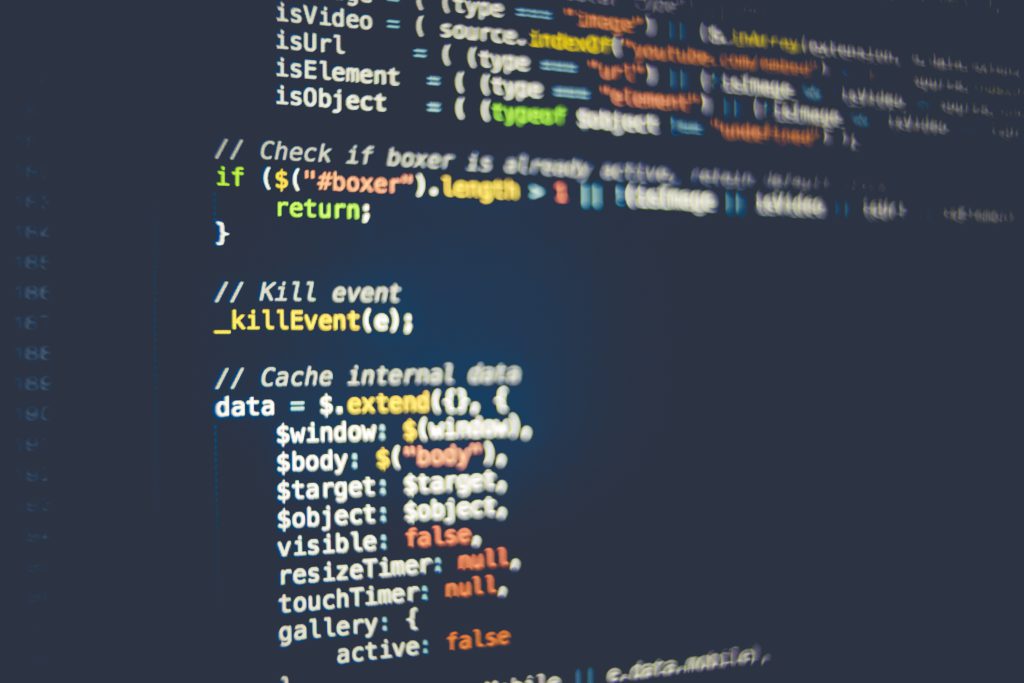 This will also lead to a sharp rise in corresponding cybersecurity needs. Securing data storage and transfer to and from space assets is very important to build trust in an expanding network of providers and technology. Josephine predicts this area will see more growth this year.
Other predictions in the Seraphim article include growth of the burgeoning Chinese space startup ecosystem, commercial human spaceflight and movements in the drone market driven by new technological capabilities.
Seraphim Capital is a venture fund focussed on the space ecosystem, you can find out more about the company and its investing philosophy here.
Exploring old horizons
Christian Davenport on the Washington Post website has explained the excitement surrounding new human spaceflight opportunities that was also discussed by Nanalyze and Josephine Millward.
Christian is a Washington Post reporter covering the defence and space industries – you can see more of his work by following him on Twitter.
In his article he explains that with at least two companies preparing to transport astronauts into orbit, and others getting close to taking tourists for a trip into space, the near-term prospects for new possibilities brought about due to human space travel are very exciting.
There are plenty of developments to keep track of as mentioned above; SpaceX and Boeing aiming to ferry astronauts to the International Space Station (ISS) by the end of the year, Blue Origin's manned test mission, and Virgin Galactic's potential to launch space tourism in 2019 from Spaceport America in New Mexico.
The article also mentions some of the small satellite companies discussed in other predictions, highlighting Vector, Virgin Orbit and Rocket Lab.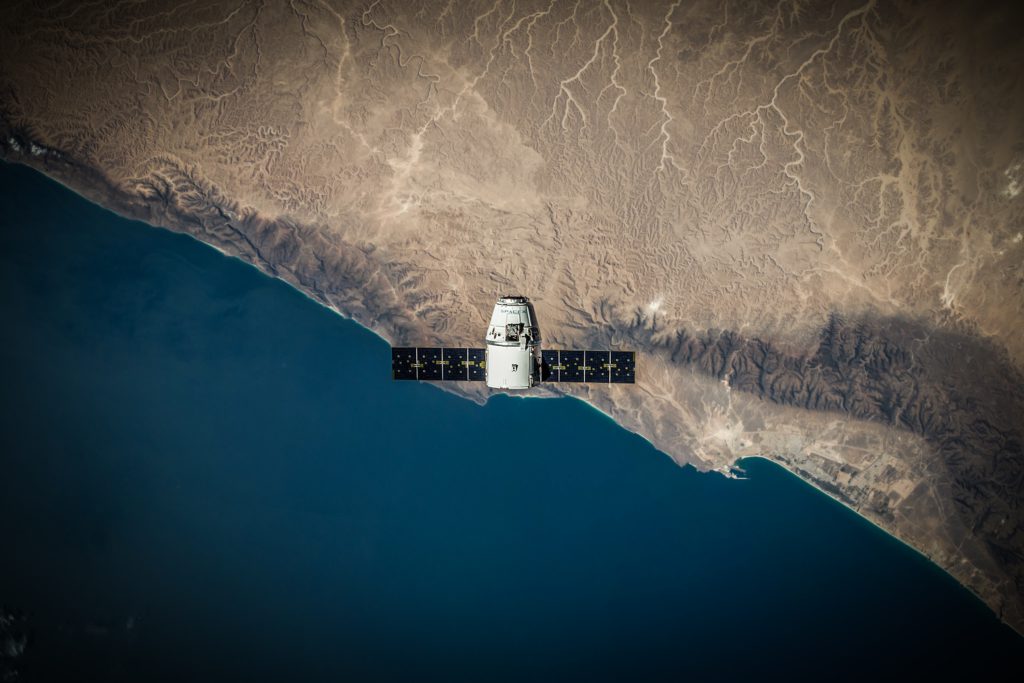 On forbes.com Jonathan O'Callaghan has also put together a comprehensive timeline of the major missions and launches planned in 2019. Check out the timeline here.
Jonathan is a science journalist with a keen interest in space, and he believes that this year could be one of the best yet for the space industry.
The view from satsearch
2019 certainly is shaping up to be an incredible year for the space sector, and we are looking forward to seeing how these developments will translate into supply chain and marketplace improvements.
The space sector is opening up and democratising at a steady pace, with new entrants and innovative products coming to market all the time.
We think the space sector in 2019 will be characterised by these exciting new companies, as much as it will be by the big players taking great leaps forward – and we're looking forward to playing our part in supporting business across the globe to reach a rapidly-growing audience!