This is a position piece developed in coordination with satsearch member SatRevolution that touches on the importance of flight heritage for commercial space ventures, and the need for companies to gain access to In-Orbit Demonstration (IOD) opportunities.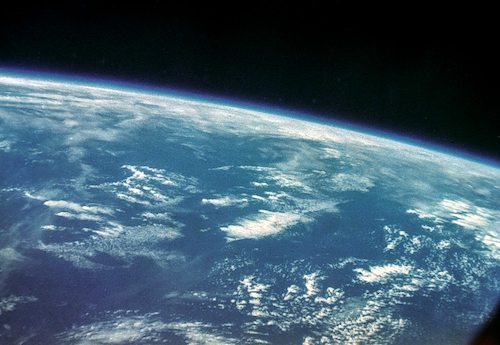 With new space technologies reaching the market at a greater pace than ever before, there is growing emphasis for individual suppliers to find ways to differentiate what they offer to customers globally. The space industry relies heavily on tried and tested products, given the high capital expenditure associated with designing, building, launching, and operating space assets for commercial and non-commercial purposes. As part of the go-to-market strategy for these companies, there is growing need for them to acquire meaningful flight heritage.
Flight heritage is essential for suppliers looking to achieve commercial success, helping them to build their brand, credibility, and profile in the global marketplace. With the rapid number of VC-funded space startups that have emerged over the past decade, securing true flight heritage is a key challenge to overcome.
The challenge to stand out
Customers across the globe are increasingly open to partnering with or purchasing from smaller, innovative, agile platform and equipment manufacturers based all around the world, offering fantastic opportunities to suppliers.
We're also seeing greater shifts towards modular components, standardized designs and production methods (particularly for mega-constellations), and increased openness to using commercial-off-the-shelf (COTS) parts that are enabling new market entrants to compete with established manufacturers.
However, these smaller suppliers are also entering a market where competition is increasing year by year and from all parts of the globe. In fact, the industry is potentially on course to deliver $1 trillion in revenue by 2040.
In this dynamic environment, the acquisition of flight heritage is emerging as a vitally important differentiator for new space products.
The importance of commercial flight heritage
A potential buyer needs to know that your technology is able to survive launch and operate effectively in-orbit, if they are to seriously consider purchasing it.
The levels of mechanical & acoustic shock and vibration that satellite components undergo during launch are extreme. Add to that a rapid decline in atmospheric pressure and a dramatic change in temperature during launch, and it is no surprise that component failure as a result of launch stresses is such a substantial risk.
And these rigorous conditions are all faced before the satellite is finally deployed in orbit, where it is expected to operate effectively in the hostile environment of space for months or years.
It is therefore understandable that traditional clients, such as agencies, governments and prime contractors, alongside NewSpace companies, will use flight heritage to assess a potential supplier at a number of levels.
At the first level, they will consider the technical competence of the team and business, as well as the performance characteristics and in-orbit testing results of the product itself.
At the second level, they may consider the creditworthiness and financial stability of the supplier business, in order to assess their ability to fulfil the order and remain operational through the development and life of the mission.
This may include how likely the supplier is to acquire the necessary insurances, licenses, and clearances for the product's production; a company able to demonstrate flight heritage should expect this to be easier, and cost less, than one that cannot.
With flight heritage so important to the buying process, it is a challenge for suppliers that IOD opportunities are currently so expensive, sporadic (determined by lengthy mission and launch schedules) and difficult to source.
So the pivotal question is how suppliers can acquire flight heritage in today's dynamic space market?
This is where companies like SatRevolution have an opportunity to have a truly transformative impact on the commercial space sector.
Ready-to-go IOD missions offered by SatRevolution
SatRevolution is making it possible for companies to perform IOD and acquire that crucial flight heritage in space through dedicated and shared in-orbit service provision missions. These provide an excellent chance for suppliers and teams looking to test their technology in orbit for the first time. SatRevolution has undertaken a slew of missions to offer customers the opportunity to fly equipment to space for IOD.
The first mission, called SW1FT, launches in December 2020 and will enable multiple companies to test and demonstrate their technologies in orbit for the very first time. A total of 2U of the 3U CubeSat is dedicated to customer payloads. All slots have been booked on this mission for a number of months and SatRevolution has learned a lot from working closely with the companies who will launch with them.

In 2021, SatRevolution is building on this experience and taking their IOD capabilities even further. Two new IOD missions are in the advanced stages of planning – STORK which will launch in June 2021 and SOWA that will launch in December 2021.
In these new missions, SatRevolution is providing IOD customers with the opportunity to have their equipment tested in real-life scenarios, during actual Earth Observation (EO) service provision on orbit.
The hosting satellites (a 3U CubeSat for STORK and a 6U CubeSat for SOWA) will feature SatRevolution's own EO optical payloads in one section of the satellite. STORK will include one camera and SOWA will house two, and will also cover more spectral bands.
Companies with new EO hardware and software solutions looking to gain space heritage will have a fantastic opportunity to interrogate their system's in-orbit performance at a deep level, in a variety of real-world EO scenarios.
During SatRevolution's operation and testing of its SR Vision 300 optical payloads, customer systems can also be assessed in real-world applications alongside. The performance data can then be compared to the hosted sub-system's activity to give a rich and comprehensive demonstration of the new technology.
SatRevolution hopes this information will enable manufacturers to test new capabilities, improve future designs, and ultimately demonstrate rigorous and multi-faceted in-orbit operations.
For a single fixed fee in each mission SatRevolution offers:
Payload co-development – advice and assistance with the design and production of each customer's system.
Assembly, integration and testing – everything needed to ensure your system is ready for launch.
Platform provision – a tried and tested commercial satellite bus that has been successfully deployed on previous missions.
Campaign management and launch event – ensuring you are fully informed and involved at every stage. Launch itself is, of course, included.
In-orbit operations and service provision – SatRevolution will commision the platform and payloads, and then will operate payloads per the function and agreed program, be it simple in-orbit demonstration or actual service provision for downstream customers.
Both missions will launch to a 500+ km Sun-Synchronous Orbit (SSO) and will have an expected lifetime of 36 months.
A variety of payload interfaces will be available and all expected facilities for high quality EO applications will be included, such as redundant UHF communication systems for command telemetry and S-band communication systems for data downlink (X-band in case of a 6U platform).
The growing need for IOD over the coming five years means that companies like SatRevolution have a compelling case to help equipment suppliers gain the necessary flight heritage and in-orbit testing data, to enable them to develop robust, commercial go-to-market strategies.
SatRevolution's mission timeline
SatRevolution has been involved in and has planned a variety of missions, towards the goal of establishing their own flight heritage and capabilities. Here is a short overview, including a number of recent examples:
REC – Real-time Earth-observation Constellation. Co-funded for the first stage (8 x 6U Cubesats) to see orbit in 2023, project should decrease the costs of services 100 times compared to traditional satellites.
SOWA – 6U Cubesat platform scheduled to launch December 2021. Earth-observation enabled satellite with dual optical payload, multispectral capability, on-board AI and image processing, and capacity for external payloads. In-orbit and downstream Earth-observation services.
SW1FT and STORK – innovative Earth-observation shared services missions scheduled to launch in December 2020 and June 2021 respectively. Both satellites are 3U form-factor Cubesats, that provide space and capacity for rapid in-orbit demonstration and services for external payloads.
LabSat – 3U Cubesat platform for scientific experiments in-orbit. Scheduled to launch in December 2020.
SteamSat-1 and AuroraSat-1 – Cubesat based technology demonstrators for SatRevolution's customers. Scheduled to launch in December 2020.
AMICal Sat – CubeSat based scientific mission. Aurora observations and studies. Payload provided by Grenoble University Space Centre (CSUG). Integrated into launch vehicle, expected launch date – September 2020.
KRAKsat – 1U CubeSat based attitude control proof-of-concept. Experimental ferrofluid reaction wheel. Co-developed with AGH &UJ Universities. Deployed from ISS on July 3rd 2019.
Światowid – SatRevolution's technology demonstration and first in-house designed and developed Polish Earth Observation satellite. 4.6m GSD imaging capabilities. Deployed from ISS on July 3th 2019.
SatRevolution is happy to share further details about their past, present and future mission timeline, to substaintiate their ability to host your IOD mission; providing support from development, through launch and to full operation.
Find out more about SatRevolution's IOD options
SatRevolution wants to help companies efficiently achieve meaningful flight heritage. If you are an EO software or hardware manufacturer looking to gain heritage for your product, or have other products in development that require real test data from orbit, SatRevolution would love to discuss their IOD mission options with you.
You can find further technical details on the STORK mission here, SOWA mission here and get more information on the mission operator SatRevolution on satsearch.