The CubeSat and smallsat sector is growing rapidly. Northern Sky Research forecasts that 6,500 smallsats will be launched by 2027, and the market will result in cumulative revenues of $37 billion.
In addition, while more smallsats are being produced than ever before, new innovation and advances in component and sub-system miniaturisation are also giving manufacturers a wider range of choice in terms of both equipment and functionality.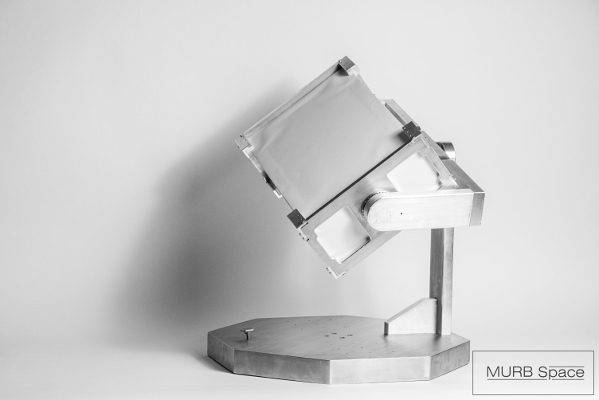 But this flexibility is placing greater demand on engineers in the development stage. Complex modular components, which have often been optimised to be as small as possible, need to be correctly fit in a durable 3D satellite structure, connected to the relevant power and control systems, and then tested and tweaked to meet mission parameters.
Newer components and sub-systems may also need non-standard methods to incorporate in the satellite and the increased performance demands will require engineers to ensure the highest levels of accuracy.
In order to help meet these challenges satsearch member company MURB Space has developed a satellite manufacturing assistance device called the 3D MGSE that we would like to introduce you to in this post.
Please note that this is an advertorial article discussing the 3D MGSE product in detail, and was developed in partnership with MURB Space.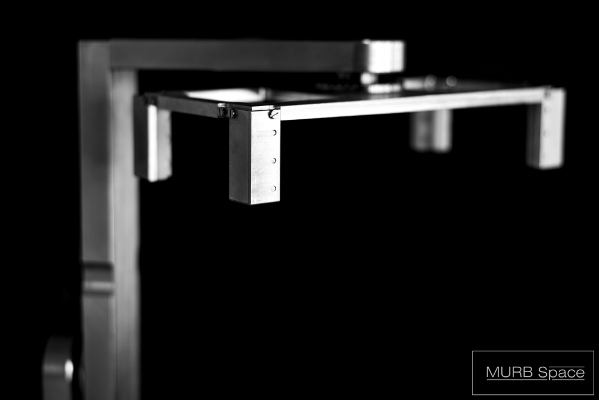 History
The 3D MGSE was developed by MURB Space founder, and experienced space engineer, Maciej Urbanowicz.
Prior to founding MURB Space, Maciej worked on a variety of space initiatives including being the project coordinator and lead mechanical engineer on the PW-Sat satellite project, which launched in 2012.
Through his work designing and building advanced small satellite systems, both alone and in collaboration with other experts, Maciej consistently faced challenges in handling and securing the components he was working on.
In any smallsat the available volume is at a premium and sub-systems need to be integrated as tightly as possible, while still ensuring that all connections and structural aspects are secure.
In addition, technical components can perform certain functions on all sides of the satellite (e.g. the six faces of a CubeSat) and the engineer will need to rotate the system multiple times throughout development to ensure that everything is working properly.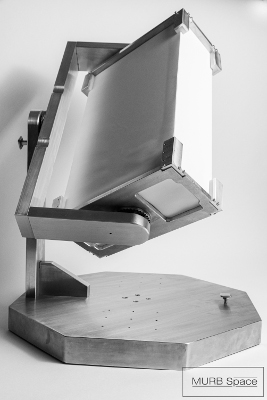 In order to meet these challenges, Maciej set about designing an assembly system that could assist in this work, taking some of the pressure off engineers seeking to build more accurate space systems.
After intensive testing and multiple revisions to optimise the device for the sizes and specifications of typical components in use today, the 3D MGSE device was launched to the market in 2019.
Introducing the 3D MGSE
The system is designed to enable engineers to smoothly and securely manipulate equipment in three dimensions.
The device consists of three key elements:
A robust base plate to provide stability during use,
A mounting platform with bearing-locking mechanisms attached to the base plate, and
A rotating supporting frame attached to the mounting platform that holds the satellite equipment in place during use.
The secure and robust design enables smooth movement along the x, y and z axis with minimal force required by the assembling engineer.
This enables the satellite to be carefully manipulated during assembly, testing, repair and assessment.
Once in position the rotating components of the system can be locked in place so that the satellite is securely held while it is being worked on.
To see the system in action, please view the video below: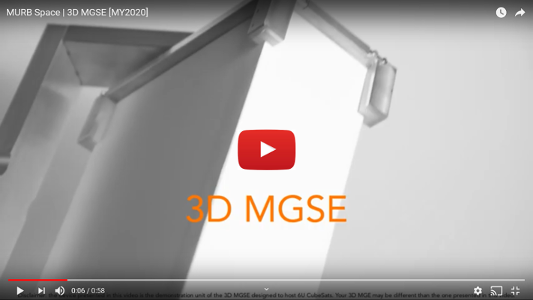 3D MGSE engineering benefits
Space commonly borrows knowledge and approaches from other industries and in high-tech manufacturing timing is usually vitally important.
However the space sector does experience protracted lead and mission development timelines that make speed sometimes less critical than precision.
The 3D MGSE is designed to both maximise development speed and minimise errors during manufacture and testing, cutting down on common interface problems (such as putting in wiring the wrong way around) and helping to maximise the available volume.
The ability to precisely and easily manipulate a satellite system while in development gives engineers a range of benefits during assembly such as:
A system designed for smallsats – the 3D MGSE hasn't been adapted from assembly equipment used in other fields, but has instead been developed specifically for small satellites. The device is readily available in 3U, 6U and 12U CubeSat sizes, with other sizes possible if required.
A durable piece of equipment – the 3D MGSE is designed for long-term use. It is made from a mixture of stainless steel and aluminium alloy, with an optional anodized aluminium coating.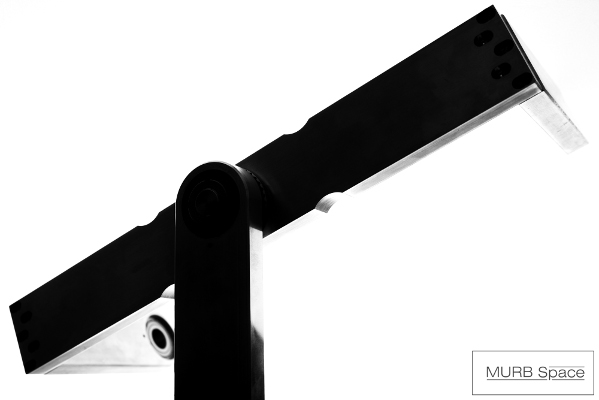 Versatile performance – the 3D MGSE features a customisable adapter that can be customised to suit different equipment assembly applications. The device is also built with parameterized modules which can be tuned individually to suit different satellite sizes.
Light and compact – the system only weighs about 35 kg and has a total physical footprint of 418 mm x 418 mm x 558 mm. It can be used with any payload up to 30kg.
Faster, more efficient assembly – the ultimate aim of the 3D MGSE system is to let engineers carry out routine processes faster and with less effort. All of the dimensions, materials and moving parts have been optimised for this purpose.
A complete package – upon purchase the 3D MGSE packages includes:
– All design and development of the customised equipment adapter,
– Coating of the adapter according to the buyer's needs,
– Full tuning of the system to support the required satellite size (3U–12U),
– All 3D MGSE equipment, and
– A detailed user manual to help you get the most out of your new device.
To find out more about the 3D MGSE system please view this page and get in touch using the request for information/proposal form.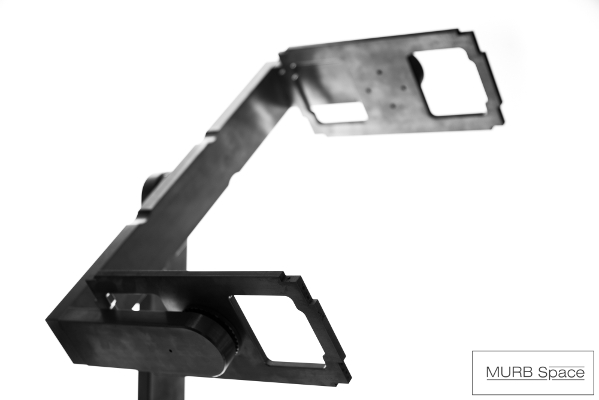 Your thoughts on satellite engineering
At MURB Space we're constantly working on new tools and approaches to improve the satellite development and testing processes that engineers carry out every day.
If you work in this area, we would love to ask you a few quick questions in the form below to gain some insights into how we can best help the community. Your answers won't be shared with anyone other than satsearch and MURB Space:
If you would like to find out more about the 3D MGSE or talk about any of these topics further, please contact MURB Space.