This article is a profile of MURB Space, a participant in the satsearch membership program, and was developed in collaboration with the company.
In today's post we meet MURB Space, a young Polish company integrating technology, science and business in the space industry.

The history of MURB Space
MURB Space was founded in Warsaw by experienced space industry expert Maciej Urbanowicz in 2016, building on his many years' experience in a variety of engineering and project management roles.
In 2011 Maciej was awarded third prize in a prestigious international competition for student projects organised by the International Academy of Astronautics at the 8th IAA Symposium on Small Satellites for Earth Observation.
He also took part in the Space Studies Program at the International Space University and worked as project coordinator and leading mechanical engineer on the PW-Sat satellite project, which launched in 2012.
Following these achievements Maciej worked on a variety of space projects around the world, leading up to the official launch of MURB Space in 2016.
The company now serves clients both in Poland and internationally alongside a strong and established partner network based in Europe, North America and Asia.
Products and services
From its inception MURB Space has sought to provide both technology and services to its valued clients.
The company motto is 'what you need is what you get' and this focus on customer satisfaction and rapid response to changing market needs has enabled MURB Space to develop an excellent reputation in Poland and beyond.
When it comes to hardware, several commercial space technology products are currently in development and the company has already successfully launched an advanced assembly product called the 3D MGSE.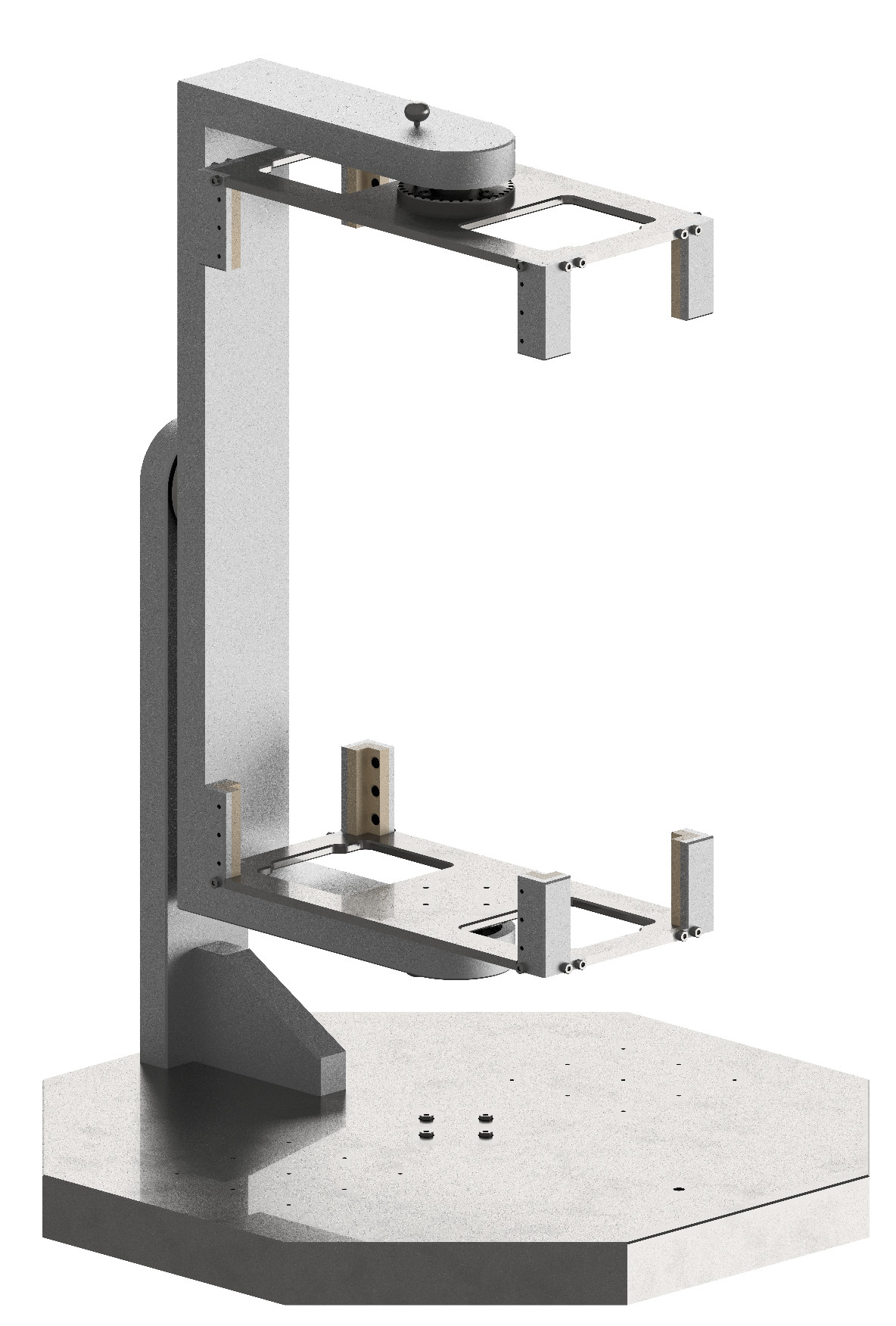 The MURB Space 3D MGSE, available on satsearch.
The product is designed to improve and shorten the assembly of small satellites and other hardware by enabling simple, fast and secure manipulation in three dimensions. The system consists of:
A base plate providing excellent stability for the mounting platform,
A mounting tower with bearing-locking mechanism on which the supporting frame is mounted, and
A supporting frame enabling smooth rotation around the first axis.
Find out more about the 3D MGSE, including full technical specifications, here on satsearch.
Alongside MURB Space's developing hardware portfolio, the company also offers a range of expert services (for the space industry and other sectors), principally in the following key areas:
Business consulting – consultancy services in aerospace, smallsat manufacturing, the use of satellite data and the creation of consortia in cooperation with the European Space Agency (ESA).
Systems engineering – guidance and support for challenging engineering problems in extremely harsh environments.
Development – MURB Space offers an informed and experienced engineering development service to help clients tackle technical problems that require unorthodox approaches and the use of non-obvious solutions.
Research and development – engineering and business support in the implementation of R&D projects, working alongside scientists affiliated with the best research centres in Poland and abroad.
Production – MURB Space has excellent relationships with contractors in Poland with the machine parks, resources and skills necessary to create even the most complex devices. MURB Space provides intermediation in the production of mechanical components, including production quality control, logistics and technological support, both at the design stage and during technical consulting and production.
Photography – professional photography services for both technical (e.g. product marketing images, machine park photos, or photography for technical documentation) and artistic projects. View the Flickr gallery for more.

Major milestones
To find out a bit more about MURB Space's progress and future plans we spoke with Maciej Urbanowicz, company founder and owner, who explained:
"There are several different activities and projects in the portfolio that represent our biggest milestones in different areas. I think that the biggest recent achievements are contributing to the implementation of 5G technology in South Korea and launching our first hardware product to the market (the 3D MGSE). As you can see, these are quite different!"
"We also provide services to companies in various other industries and have been supporting some really interesting sectors. But from the point of view of the space industry, launching the 3D MGSE is very significant for us as it is setting the direction of the company's future development."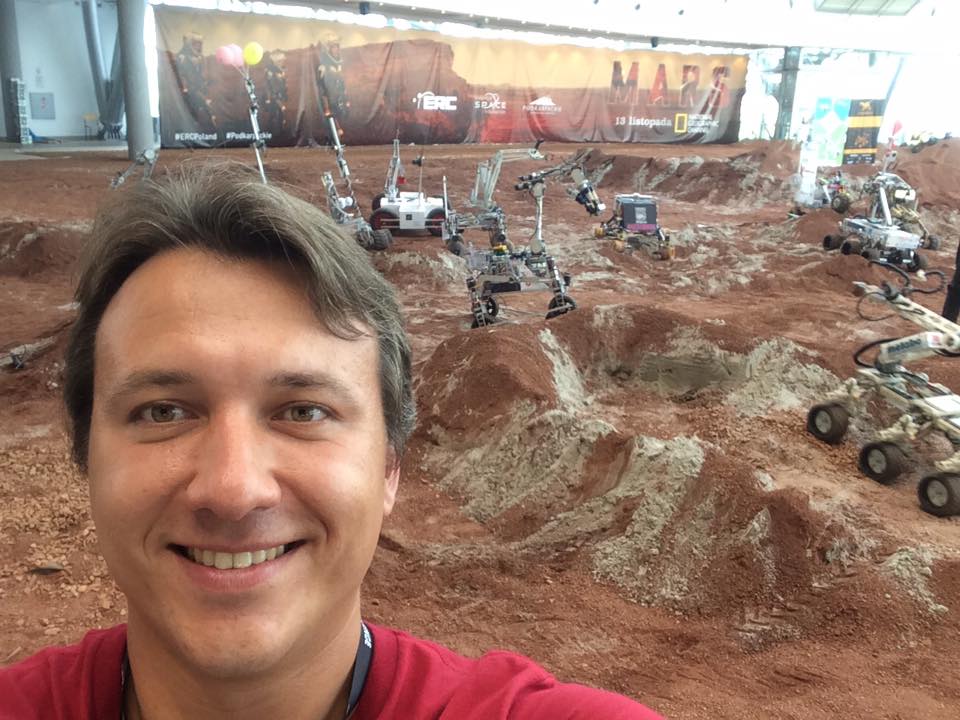 Company founder Maciej Urbanowicz has experience in several areas of the space industry.
"In addition, some of my former achievements have been very important to laying the foundations for MURB Space."
"For example, I was the project coordinator and main mechanical engineer on PW-Sat, the first Polish satellite, which launched in 2012 from Guiana Space Centre. I played a key role in the project ensuring the different teams and stakeholders worked together effectively and overseeing critical engineering aspects of the craft."
"I'm very pleased to bring this knowledge and experience to MURB Space as we continue building our profile in the industry."
The road ahead
With such a strong track record and the potential to provide new products and services in a variety of sectors, we asked Maciej where he intends to take the company next:
"First of all, I am focused on the 3D MGSE, then on delivery of my other products (yes, the plural form of "product" is correct, the 3D MGSE is not the only one on the roadmap!) and services for the next 12 months."
"I would like to turn MURB Space into a more recognised name by companies that want to improve their development and delivery processes."
"MURB Space will continue to provide innovative solutions to the space market, and I also want to build on my experience to offer complementary services to space and non-space companies."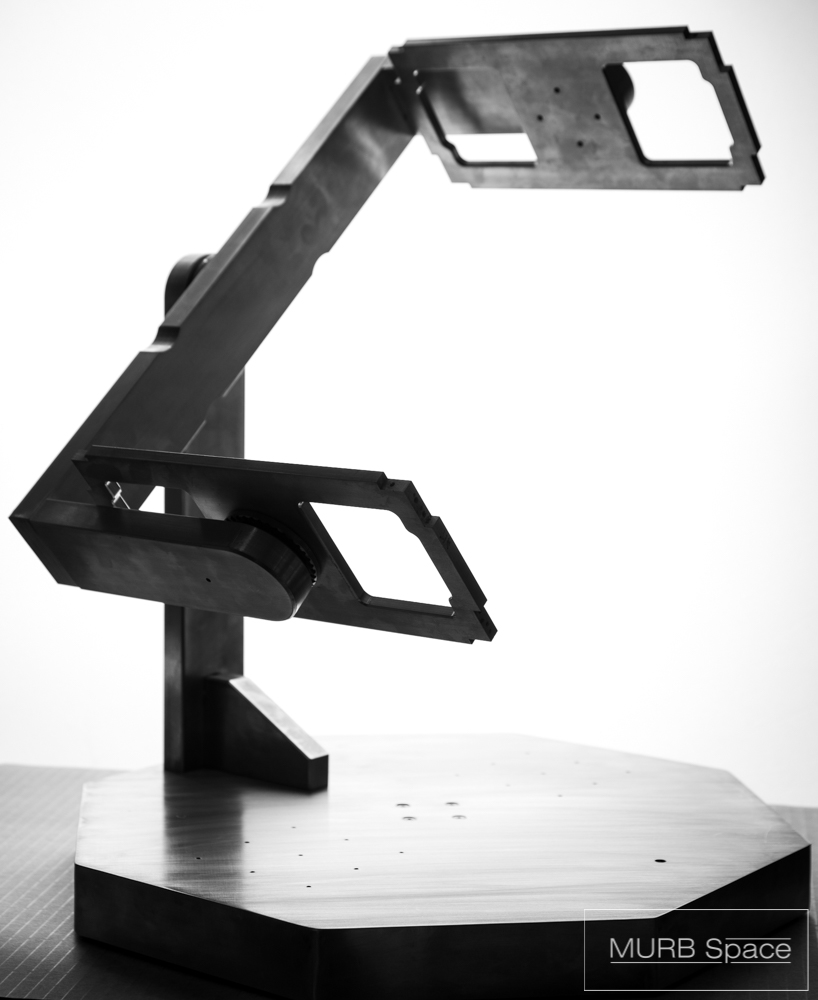 Working with satsearch
We asked Maciej what attracted him to list MURB Space on satsearch as well as to join our Membership program. He explained:
"The satsearch platform is a global "gateway" to the sector we today call "NewSpace". Satsearch lets us (the suppliers) and customers find anything we need in one place."
"And, more importantly, satsearch aims to unify the way in which we present our products. Thus, it becomes much easier to compare products and choose those which have the potential to meet our needs and requirements."
"I really support this approach and I find it very useful – I also compare products listed on the satsearch marketplace!"
Looking to the future
To help our community stay on top of the industry, and to delve deeper into what is driving our member companies, we ask representatives what they believe are the most important emerging trends in the industry. As Maciej explains:
"I think that the space industry needs to learn more from other industries (such us IT) where suppliers have to use common language in a more "user-friendly" form."
"I provide my services to companies in the IT industry and the telecommunications industry and I can see that this approach attracts more customers than the "old-fashioned", semi-scientific, ways of presenting technical information."
"In addition, the space industry is leaning towards smaller satellites and utilization of cloud computing as well as filling gaps in the downstream supply chain. I think that ground services (such as telecommunications, navigation and earth observation) will be supported by smaller companies which can quickly respond to market needs. In this scenario satellites will be treated as only as 'tools.' I know that it's obvious to us but, trust me, there are many potential customers who don't consider satellites as tools but instead as 'crazy scientific toys' for those who waste our taxes. We need to change this perception."
"The aim of the satellite industry will be to provide data to feed the services which improve quality of life and are reliable and affordable. In this process chain small satellites play a big role as they are cost-effective and more advanced tools than have been previously available to provide the required input."
"We – as the whole satellite industry – will also be more aware of the real needs of people who use satellite-data-based services in this scenario. We'll be able to direct our work to support those downstream companies to provide better services."
This is an exciting picture of the future of our industry and MURB Space is in a great position moving forwards.
In the coming weeks and months we'll be taking a closer look at MURB Space's commercial offering, as well as sharing more information about other news at the company. For more information please view MURB Space's page on the satsearch platform.
Finally, if you would like to find out more about the Satsearch Membership Program, and discover how your business can benefit from the support we are offering to companies like MURB Space, please click on this link.